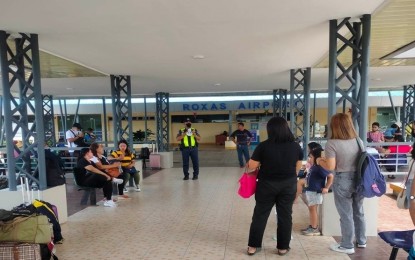 MANILA – Two employees of low-cost airline Cebu Pacific (CEB) turned over a bag containing PHP200,000 left by a passenger at the Roxas City Airport in Capiz province, authorities said on Saturday.
The owner was already on board a flight bound for Manila when the sling bag was discovered on Friday.
CEB employees Roque Arcenio and Victor Aragon endorsed the bag to the Security and Intelligence Service of the Civil Aviation Authority of the Philippines (CAAP).
The bag was turned over to the owner's representative on the same day after CAAP asked assistance from the Philippine National Police Aviation Security Group.
CAAP also said a "valuable baggage" was similarly left at the Roxas Airport on Friday and returned to the owner. (PNA)