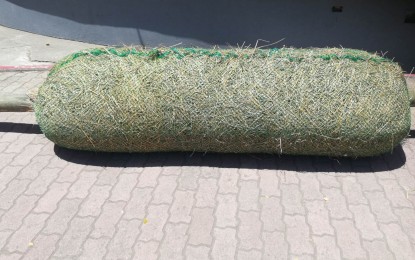 SAN JOSE DE BUENAVISTA, Antique – Students, reservists and other volunteer groups in Antique have joined hands to make spill booms to help contain the spread of the oil spill in the island municipality of Caluya.
Antique Provincial Board Member Pio Jessielito Sumande, Sr., also a civilian-military officer, said they have made nine improvised oil spill booms since they started on Monday.
"We target to be able to make 1,000 oil spill booms that will be delivered to Caluya," Sumande said in an interview.
Joining them at Camp Gen. Leandro Fullon in the province's capital town are the Reserve Officers Training Corps (ROTC) cadets reservists under the 602nd Community Defense Center (CDC) of the 6th Regional Community Defense Group, Army Reserved Command, members of the Lion's Club, and provincial scholars organized by the Provincial Youth Development Office (PYDO).
Other volunteers assist in the hauling of rice stalks from newly-harvested farmlands to Camp Fullon in Barangay San Fernando, San Jose de Buenavista.
"We are still looking for more donations for rice stalks, straw lace, bamboo poles and plastic fishing nets for the oil spill booms," Sumande added. The volunteers intend to complete the 1,000 oil spill booms by March 19, depending on the availability of materials.
The improvised oil spill booms that will be sent to Caluya were made of rice stalks that had been tied on a 12-foot bamboo pole and wrapped around by a plastic fishing net.
"We could even share some of the improvised oil spill booms to Oriental Mindoro or Boracay island in Aklan if they need it," Sumande said.
Antique made improvised spill booms during the 2006 oil slick in Guimaras. (PNA)