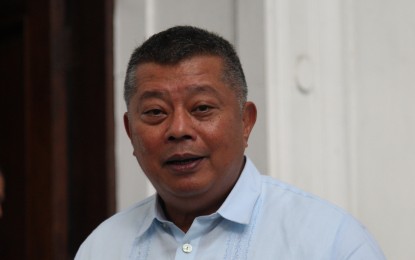 MANILA – Negros Oriental (3rd District) Rep. Arnolfo Teves Jr. need not fear for his safety upon his return to the Philippines, according to Department of Justice (DOJ) Secretary Jesus Crispin Remulla on Monday said
Teves is facing multiple charges in connection with 2019 killings in Negros Oriental.
A raid in his house in Basay town on Friday yielded various firearms and ammunition.
His travel authority for a personal trip issued Feb. 27 by the House of Representatives expired on March 9.
Remulla assured due process will be strictly followed in pursuing the cases against Teves, who also denied involvement in the killing of their family's political rival, Negros Oriental Governor Roel Degamo, and eight others in Pamplona town on March 4.
"He will be secured. Hindi namin sya pababayaan (We will look after him)," Remulla told reporters outside the DOJ Building in Manila.
Remulla said the government will not act with undue haste.
Former soldiers Joric Labrador, Joven Javier, Benjoe Rodriguez, and Osmundo Rivero are under custody and have expressed their intentions to cooperate in the investigation into the Degamo slay.
In a press conference at Camp Crame also on Monday, Philippine National Police (PNP) chief Gen. Rodolfo Azurin Jr. said he has ordered the Aviation Security Group to monitor the arrival of Teves.
"We are expecting him to return to answer 'yung mga (those) accusations and the charges against him," Azurin said, but added they cannot put Teves yet under their custody pending the issuance of an arrest warrant.
PNP spokesperson Col. Jean Fajardo said the PNP will secure Teves as soon as he arrives from his foreign trip but no formal request has been sent yet. (PNA)