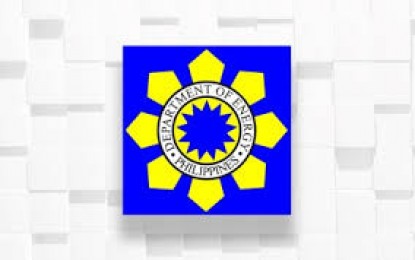 MANILA – Department of Energy (DOE) Raphael Lotilla has urged Filipinos to observe efficient use of electricity to help ensure the availability of sufficient power in preparation for the dry season when higher temperature triggers increase in demand.
On the sidelines of Makati Business Club's event in Makati City Monday, Lotilla told reporters that based on the available supply and the scheduled maintenance of different power generation plants, yellow alerts are expected especially during the dry season.
Based on DOE's power outlook for the year, the first yellow alert is expected to occur in week 11 in March, which is this week in Luzon grid.
Data from the National Grid Corporation of the Philippines (NGCP) showed that for March 14, the Luzon grid will have operating margin of 4,012 megawatts (MW), 354 MW for the Visayas grid and 801 MW for the Mindanao grid.
Lotilla said the current weather and temperature have helped in moderating power demand this week.
"We are already in March. Good thing is that temperature has also helped and in April, we expect some weekly rainy days, that will help manage temperature," he added.
Lotilla said that for every 1-degree Celsius increase in temperature, demand also goes up by around 100 MW of additional power.
Yellow alerts, or the thinning of power supply but with no rotational brownouts, are also expected in the Luzon grid in months of April, May, June, September, October and November, according to the DOE outlook.
"We would like to have everyone manage their demand," the energy chief said.
Lotilla cited some practices in managing power demand, such as avoiding the use of electricity during peak hours which are between 11 a.m. to noon, 2 p.m. to 3 p.m. and 7 p.m. to 8 p.m. for Manila Electric Company franchise areas, as well as placing air conditioning temperature at 25-degrees Celsius in offices, hotels and other establishments.
"We just need to get through the difficult months, the summer months… By June, if the new LNG (liquefied natural gas) supply will come in, the supply will be better," he added. (PNA)