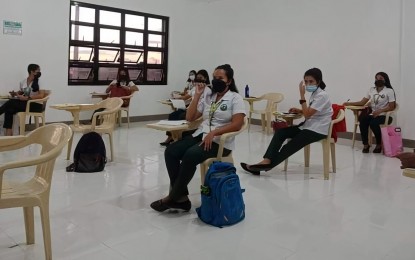 MANILA – Gender-neutral uniforms in schools will create a more inclusive and equitable educational environment, not to mention health benefits.
In filing Senate Bill No. 1986 or Pants for Her Act, Senator Raffy Tulfo said a gender-neutral uniform allows better movement without fear of discrimination or harassment.
Wearing long sleeves and pants will also protect students, especially when dengue cases are prevalent, and make commuting easier, like when riding a motorcycle.
All schools, colleges, and universities shall provide female students a pants option for their uniform, in addition to the traditional skirt, the bill proposes.
"Skirts for women and trousers for men have been used as identifiers to differentiate the two genders from one another for decades. In today's social climate, it is imperative that young women are given another alternative to the traditional skirted uniform in order for them to feel comfortable and promote a gender-neutral environment," read the bill's explanatory note.
The bill pointed out that while a school uniform policy may seem relatively not harmful, it has the potential to fuel gender inequality.
"Uniform policies need to be developed in such a way that does not foster gender disadvantage and discrimination but encourages equity by extending gender-neutral options to students," the bill said.
The measure will make students and their parents fully aware of the choices available and increase the likelihood that students will wear what they feel most comfortable in.
"This, too, can boost self-esteem for girls facing body challenges and emulate psychological well-being," the bill states. (PNA)