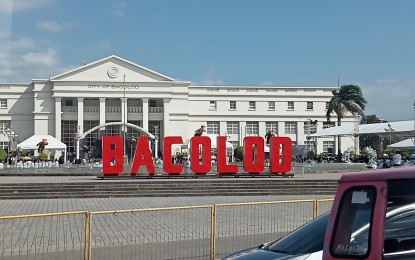 BACOLOD CITY – The proposed measure to create a second legislative district in this city is awaiting a hearing before the House committee on local government, according to Lone District Representative Greg Gasataya on Monday.
A new schedule will be set following a change in the committee leadership after the then-chair Valenzuela 1st District Rep. Rex Gatchalian has been named the Secretary of the Department of Social Welfare and Development.
"I have talked to (then) Congressman Rex Gatchalian. We held a meeting and we have to wait again for the schedule with the new chair. We hope in a couple of months, a hearing will be set," he added.
Negros Occidental Sixth District Rep. Mercedes Alvarez now chairs the House committee on local government.
Gasataya said only one committee hearing will be conducted, and once the committee report is approved, it will be transmitted to the plenary.
In July last year, he filed House Bill 297 which seeks to create the first and second legislative districts of Bacolod by apportioning the 61 barangays comprising the city's Lone District.
The proposal has been supported by the current City Council through a unanimous resolution recommending the approval of the redistricting.
One representative is needed for every 250,000 inhabitants to ensure that a city or a province is given proper and adequate representation in Congress.
The 2020 Census of Population and Housing showed that Bacolod has a total population of 600,783.
Under the two legislative districts, a total of eight city councilors will be elected for each district, from the present 12 elected members of the City Council. (PNA)