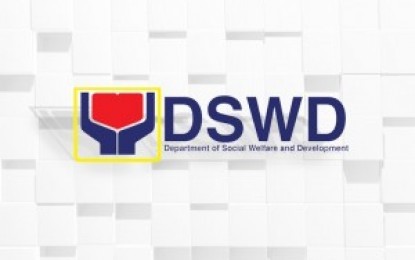 CITY OF SAN FERNANDO, Pampanga – The Department of Social Welfare and Development in Central Luzon (DSWD-3) has allotted PHP31.5 million for the implementation of a program that could strengthen community resilience against climate change.
Under the DSWD's Risk Resiliency Program-Climate Change Adaptation and Mitigation Disaster Risk Reduction (RRP-CCAM DRR), the intended beneficiaries are selected solo parents in Bulacan province.
DSWD Regional Director Jonathan Dirain said on Monday the qualified beneficiaries will render a 10-day community work on a sustainable zero-waste livelihood program and mangrove planting in the coastal areas and along rivers in Bulacan.
Dirain said the Provincial Social Welfare and Development Office of Bulacan, together with the Municipal Social Welfare and Development Office (MSWDO), Municipal Nutrition Action Office (MNAO), Municipal Environment and Natural Resources Office (MENRO) and Municipal Agriculture Office (MAO) have conducted meetings in preparation for the implementation of the RRP-CCAM DRR projects.
He said the RRP-CCAM DRR is a program of DSWD that empowers communities in adopting and mitigating the effects of climate change.
Through the RRP-CCAM DRR, Dirain said the DSWD not only educates the public about the effects of climate change and adaptation but also encourages them to take care of the environment.
"The program is aimed at strengthening the residents' capabilities on how to deal with climate change and at the same time, encourage the communities to unite in effectively addressing the threat of global warming," he said in a statement. (PNA)