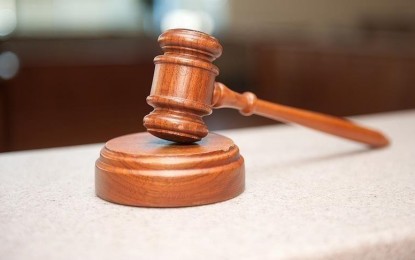 MANILA – The Navotas Regional Trial Court (RTC) has convicted a former policeman for the murder of two youths almost six years ago.
Jeffrey Sumbo Perez was found guilty for the deaths of Carl Angelo Arnaiz and Reynaldo "Kulot" de Guzman, aged 19 and 14, respectively, when they went missing near their homes in the town of Cainta, Rizal province in August 2017.
He was sentenced to reclusion perpetua (maximum 40 years) without eligibility for parole.
Another suspect policeman, Ricky Arquilita, 33, already died of liver disease in April 2019.
The two policemen claimed the victims died in a gunfight after attempting to rob a taxi on C-3 Road at the boundary of the cities of Caloocan and Navotas.
A witness, Arnold Perlada, however, testified that he was with the two victims at a birthday party when they were picked up by Perez and Arquilita.
De Guzman's remains were found in a creek in Gapan City, Nueva Ecija province nearly a month after they went missing.
In November last year, Perez was found guilty for violating the Anti-Torture Act and planting evidence under Section 29 of the Comprehensive Dangerous Drugs Act and under Section 38 of the Comprehensive Firearms and Ammunition Regulation Act.
He was meted two terms of life imprisonment and absolute perpetual disqualification from any public office and reclusion perpetua.
Perez was also ordered to pay PHP2 million for each of the victim's heirs, half of which for moral damages and the other half for exemplary damages. (PNA)