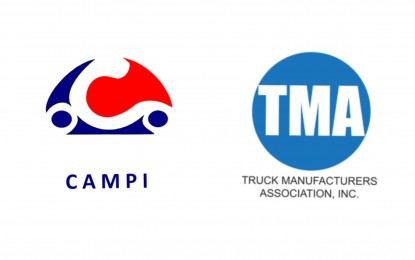 MANILA – Local assemblers of automotive vehicles sold 30,905 units in February this year, 27.2 percent higher than the same month in 2022 with sales of 24,304 units, the Chamber of Automotive Manufacturing of the Philippines, Inc. (CAMPI) and the Truck Manufacturers Association (TMA) reported Monday.
Year-on-year, both sales of passenger cars and commercial vehicles recorded increments.
Passenger car sales increased by 21.6 percent to 7,189 units in February 2023 from 5,914 units in the same month last year.
Commercial vehicle sales rose 29 percent in the same comparative period to 23,716 units from 18,390 units.
For the first two months of the year, industry sales improved by 34 percent to 60,404 units from 45,069 units in January to February 2022 period.
Year-to-date sales of passenger car segment increased by 25.6 percent to 14,695 units from 11,698 units.
On the other hand, commercial vehicle sales had an improvement of 37 percent, with total sales in January to February this year at 45,709 units from 33,371 units last year.
"Members of CAMPI and TMA remain optimistic that it will further grow by 10 to 15 percent, heading towards the 395,000-unit sales mark this 2023 from the actual sales of 352,596 units recorded last year. Favorable various economic indicators are prevailing, leading to improving the overall outlook of the economy alongside increasing consumer demand for new motor vehicles," CAMPI president Rommel Gutierrez said in a statement. (PNA)