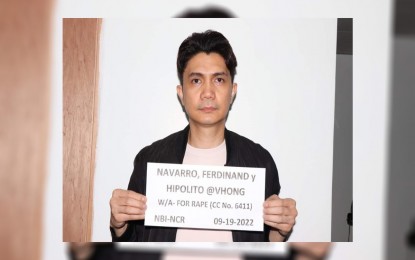 MANILA – The Supreme Court (SC) has cleared television host Ferdinand "Vhong" Navarro in the rape and acts of lasciviousness charges filed against him by starlet Deniece Cornejo for lack of probable cause.
In a 43-page decision published online Monday, the tribunal dismissed the charge of rape pending before the Taguig Regional Trial Court Branch 69 and the charge of acts of lasciviousness before the Taguig Metropolitan Trial Court Branch 116.
"Having determined that the Department of Justice (DOJ) committed no grave abuse of discretion in affirming the finding of lack of probable cause against Navarro, the Court, in the interest of justice and fair play, is constrained to dismiss the subject informations against him," the tribunal ruled in setting aside the July 21, 2022 decision of the Court of Appeals (CA).
"Under the circumstances, the CA simply had no basis to reverse the prosecutor's finding of lack of probable cause. On the contrary, it is the CA that disregarded such parameters when it substituted its own judgment for that of the prosecution's finding of lack of probable cause against Navarro," the SC pointed out.
The high court also said "the inconsistencies in her (Cornejo's) allegations are not trivial, minor or inconsequential. Indeed, no amount of skillful or artful deportment, manner of speaking or portrayal in a subsequent court proceeding could supplant Cornejo's manifestly inconsistent and highly deficient, doubtful and unclear accounts of her supposed harrowing experience in the hands of Navarro."
Cornejo alleged the rape occurred on Jan. 17 and 22, 2014 in her condominium unit.
Navarro, 45, said the acts were consensual and that he was ambushed shortly after the supposed rape by Cornejo's "friend" and businessman Cedric Lee, who allegedly demanded PHP1 million.
Cornejo filed three separate complaints on Jan. 29 and Feb. 27, 2014 and Oct. 16, 2015.
The DOJ prosecutors dismissed the first complaint on April 4, 2014, the Office of the City Prosecutor of Taguig City dismissed the second complaint on July 4, 2014 while the third complaint was similarly dismissed on Sept 6, 2017, all for lack of probable cause. (PNA)