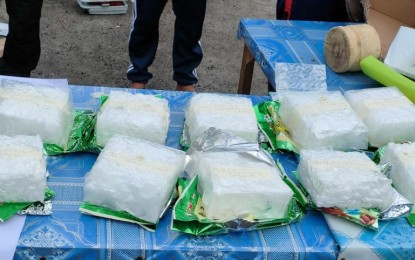 MANILA – Operatives of the Philippine National Police (PNP) have seized PHP1.2 billion worth of illegal drugs from Jan. 1 to March 10 this year, the country's top cop bared on Monday.
In a press briefing at the police headquarters in Camp Crame, Quezon City, PNP chief Gen. Rodolfo Azurin Jr. said 12,622 big-time drug pushers and street-level drug personalities were arrested during the 9,375 police operations during the period.
He added that relentless nationwide operations on the campaign against loose firearms also yielded a total of 6,268 firearms from Jan. 1 to March 12 while a total of 14,472 wanted persons have been arrested following the intensified campaign against the wanted persons.
"This only shows that the PNP will not stop until all these fugitives from law are brought before the bar of justice one criminal off the street is also part of crime prevention," said Azurin.
He also said the five-year comparative data of murder cases showed a sharp decrease of 40.01 percent.
This came as the trend of murder cases further showed a consistently downward pattern from 7,121 in 2018; 6,310 in 2019; 5,490 in 2020; 4,853 in 2021; and 4,272 in 2022.
"Despite the decreasing number of murder cases over the years, there is still so much to be done in order to prevent these murder cases. the PNP will not stop until all these cases are solved and suspects are put behind bars," Azurin said. (PNA)