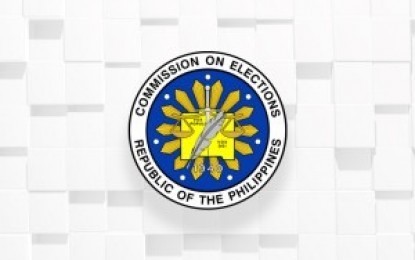 MANILA – The Commission on Elections (Comelec) and election watchdogs supported the enactment of the Bangsamoro Electoral Code (BEC).
"We are so satisfied with the approved and promulgated Code as almost all our comments and suggestions were incorporated therein," Comelec chairperson George Erwin Garcia said in an interview Tuesday.
Garcia said they approved the BEC, which was passed by the Bangsamoro Parliament last week.
Meanwhile, the National Movement for Free Elections (Namfrel) and Legal Network for Truthful Elections (Lente) welcomed the decision of the Bangsamoro Parliament as it is ready to accept positions from other organizations.
"We acknowledge that consultations were conducted to make the Electoral Code inclusive for all stakeholders," Namfrel said in a statement.
Lente, meanwhile, thanked the Bangsamoro parliament for allowing it to hold various consultations in the region and provide insights and recommendations to the parliament's Committee on Rules and other members.
With 64 affirmative votes, zero negative votes, and zero abstention, the Bangsamoro Parliament passed the code on March 9.
The BEC will provide the structural, functional, and procedural principles of the elections, referenda, and recall proceedings in the Bangsamoro Autonomous Region in Muslim Mindanao (BARMM).
At the same time, both groups are hoping that the approval of the code would help ensure the success of the Bangsamoro Parliament elections in 2025.
Namfrel and Lente have been part of the country's polls as citizens' arms. (PNA)