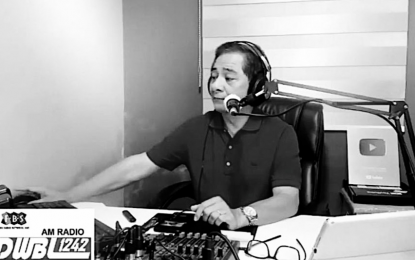 MANILA – Prosecutor General Benedicto Malcontento has approved the indictment of suspended Bureau of Corrections (BuCor) director general Gerald Bantag and 11 others for murder in connection with the killing of broadcaster Percival "Ka Percy Lapid" Mabasa in October last year.
The panel of prosecutors likewise found probable cause to charge Bantag's former deputy, Supt. Ricardo Zulueta, self-confessed gunman Joel Escorial, brothers Israel and Edmon Dimaculangan, and a certain alias "Orlando."
Also named in the murder charges were New Bilibid Prison (NBP) inmates Denver Mayores, Alvin Labra, Aldrin Galicia, Alfie Peñaredonda, and Chrisopher Bacoto.
Bantag, Zulueta, Labra and Galicia are also being charged for the death of inmate Cristito Villamor Palaña, alias Jun Villamor/Edoy/Crisanto Villamor, the supposed middleman in the "slay contract."
Charged as accomplices in Villamor's death were inmates Mario Alvarez, Joseph Georfo, Christian Ramac, Ricky Salgado, Ronnie dela Cruz and Joel Reyes.
"We will be filing the necessary pleadings after going through the resolution of the panel," defense counsel Rocky Balisong told the media.
The panel started the investigation on Nov. 23, 2022.
Mabasa was shot by armed men near his home in Las Piñas City on Oct. 3, 2022.
Escorial then faced the media on Oct. 18 to admit his role in the killing.
On the same day, Villamor died of "unknown causes" at the NBP Hospital. (PNA)