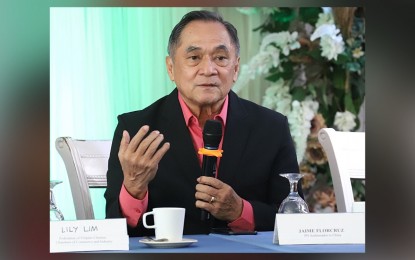 BEIJING – Philippine Ambassador to the People's Republic of China Jaime FlorCruz has expressed confidence that trade cooperation, including investment pledges secured during President Ferdinand R. Marcos Jr.'s recent visit to Beijing, will continue despite a change in the Chinese government's leadership.
"We trust that China's commitments in investments and cooperations by its government and its business sectors will still be pursued even as we've seen a change in the government's leadership," FlorCruz said in a text message to the Philippine News Agency (PNA) on Tuesday.
Though Xi Jinping won an unprecedented third term as China's president, the National People's Congress (NPC), the country's parliament, elected Li Qiang to replace Li Keqiang as premier at a meeting last Saturday.
The Chinese premier is tasked with managing China's economy, the second largest in the world.
Li vowed to "work hard to build a prosperous, strong, democratic, civilized, harmonious, and great modern socialist country."
FlorCruz said the mutually beneficial relationship between China and the Philippines "will ensure that we both pursue pragmatic goals."
During his state visit to China, Marcos brought home USD22.8 billion in investment commitments aside from forging two agreements that would ensure a sustainable supply of agriculture inputs, particularly fertilizers.
"The state visit of President Marcos set a good tone in the (Philippines-China) relationship. Remember it happened at a very difficult time, there were many obstacles before it happened. I think it was significant that it happened despite everything and it is symbolic of how the two countries' leaders paid importance to the relationship," FlorCruz said.
He said the Philippines' export of durian to China was among the results of Marcos' first foreign trip this year.
"We are tracking the implementation, you would understand some of them will take time – big ticket items that will take time but we want to at least in the next several weeks and months to come up with big-ticket projects, maybe one or two, so that we can get the momentum and then show the President and our people that the good relations remain tangible to our people," he said.
He also said Chinese investors and their Filipino partner are looking for the most suitable place to put up the first liquid steel plant in the Philippines.
"The steel project, they are negotiating where to bring the steel plant. Our side has shown the Chinese partners the possible area to locate – two or three so we are still waiting for the Chinese side to decide on the best location of such a plant," he said.
Other investment pledges, he said, are in infrastructure projects, such as highways, the south railway to Bicol, the north railway towards Clark and Subic, and agriculture and clean energy projects.
Marcos' visit to China has also resulted in the inclusion of the Philippines in China's 20 identified pilot areas in 158 countries where Chinese are allowed to visit as tourists after the lifting of the coronavirus disease 2019 (Covid-19) restrictions.
In 2019, at least 1.75 million Chinese tourists visited the Philippines, contributing USD2.33 billion to the country's economy.
China is one of the country's largest trading partners.
The Philippines' exports to China in the first 10 months of 2022 amounted to USD9.1 billion while imports reached USD23.3 billion. (PNA)