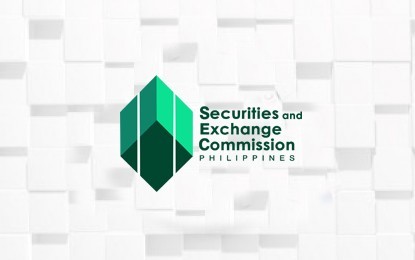 LEGAZPI CITY – The Securities and Exchange Commission (SEC) in Bicol alerted the public on Wednesday against companies or individuals financing and promising low down payment and monthly amortization (MA) for an acquisition of a vehicle.
In an interview, Arlyn Joy Alarcon, SEC-Bicol information officer, said recent reports submitted to their office show that vehicle financing schemes with low down payment and suspiciously very low monthly amortization are being offered to the public by unregistered companies/entities/persons in absolute defiance of the law.
"SEC-Bicol seeks to raise public awareness and reiterate not to patronize suspicious and unauthorized financing schemes," Alarcon said.
She said the scheme is done by requiring the prospective client to give an initial down payment for the purchase of a motorcycle or car.
"The company will then arrange for the acquisition of the vehicle from a local dealership, which will later turn over to the purchasing client. The amount of down payment may seem normal or low depending on the agreement, but the incentive is primarily based on the shared responsibility of the client and the company to pay the MA. The sharing can go as high as 50 percent of the entire MA effectively offering a massive 50 percent discount for the client, which is too good to be true," Alarcon said.
She said the client pays the monthly amortization to the company, not to the car dealers. "So far we received a complaint regarding this kind of scheme, it is already under investigation," she said.
Eventually, the company will disclose that any payment made by the client will be used to generate profit from its massive investment portfolio and the company will invest the money elsewhere, earn profits, and use this to cover its expenses, including its share in the monthly amortization.
Then the scheme will inevitably end and the company will disappear, making it impossible to contact them. The client will then discover that their monthly payments were no longer being remitted to the vehicle dealership, and worst, they may receive a notice of foreclosure on the vehicle's mortgage.
The client will then have to choose between paying the entire MA themselves since the company failed to fulfill its obligation or allowing the foreclosure to take place, resulting in the loss of the vehicle and damage to their credit score.
Alarcon cited a resident of Albay who has been victimized by such a scheme, which is punishable under Republic Act 8556, otherwise known as the Financing Company Act.
However, she refused to identify the person, saying the matter is still under investigation.
Alarcon said if anyone would fall victim to a similar scheme, they can contact SEC-Bicol. "The authorized and licensed financing companies are available on the SEC website at www.sec.gov.ph," she added. (PNA)