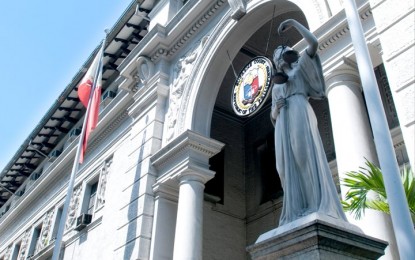 MANILA – The Supreme Court (SC) has granted the plea of online news website publisher Maria Ressa to travel abroad this month while the SC is yet to rule on her appeal of her conviction for cyber libel.
In a statement, the high tribunal said its First Division, in a resolution on March 6, has allowed Ressa to travel abroad from March 13 to April 1, 2023 for several speaking engagements subject to conditions.
Ressa was directed to observe the sub judice rule and to refrain from making any comment on or discussing in public her case and other related matters, and to travel on the cash bond of PHP100,000 she previously posted pursuant to an earlier resolution of the Court.
Ressa was required to transmit to the Court an advice in writing of her return to the country within five days from her arrival from travel to Canada, France, South Korea, and the United States of America.
The Manila regional trial court (RTC Branch 46) on June 15, 2020 found Ressa and former writer Reynaldo Santos Jr. were sued for cyber libel filed by a private individual and were both sentenced between six months and six years in prison.
The case was taken to the SC after the Court of Appeals upheld the verdict last October. (PNA)