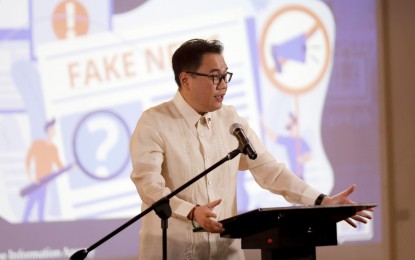 MANILA – The Philippine Information Agency (PIA), in partnership with the National Defense College of the Philippines (NDCP) of the Department of National Defense (DND), has underscored the importance of disseminating government policies and programs to combat the spread of fake news and misinformation and uphold national security.

The two agencies insisted on the stance as a high delegation of the National Defense College of the United Arab Emirates (NDC-UAE) paid a courtesy visit to the country alongside an institutional briefing.

In an interview, PIA Director-General Ramon Cualoping III said national security risks are no longer limited to kinetic, but more of cognitive warfare.

"Cognitive so dapat naiintindihan ang mga proyekto, polisiya, programa ng pamahalaan. Kung hindi naiintindihan, nagkakaroon ng mistrust o pag-agam-agam, pagdududa sa ating pamahalaan. At kapag 'yan nangyari, magiging vulnerable 'yung ating mga kababayan para sa mga bagay which can affect national security (Cognitive, so the projects, policies and programs should be understood. If it's misunderstood, there's a mistrust, hesitations or doubts in our government. And once that happens, Filipinos shall be vulnerable to threats that may affect the national security)," he said.

Cualoping said although the government cannot dictate its people, explaining the administration's program and projects is vital to ensure public trust.

"Ngayon, cognitive na e. Meaning cerebral, kung paano mag-isip ang isang tao, kung ano 'yung thought process ng isang tao. That's why dito sa PIA, gusto nating maging thought leaders 'yung mga kababayan natin (Nowadays it's cognitive. Meaning cerebral, or how the people think, how a person has his thought process. That's why here in PIA, we want our fellow Filipinos to be thought leaders)," he added.

On the other hand, the spread of inaccurate information may hinder the dissemination of administration's programs that are supposedly beneficial for Filipinos.

"There's Twitter, Facebook, Tiktok, everything is there. Everyone has become a content producer or a creator. But now, the role of the government is to safeguard the entire state and the entire citizenry. Which means, whatever the government releases, the people should understand. Because the government has no program that will harm the people," he said in mixed English and Filipino.

Moreover, NDCP acting Vice President for Academic Affairs and Dean Dr. Alan Lachica said fake news or misinformation can turn down a government system.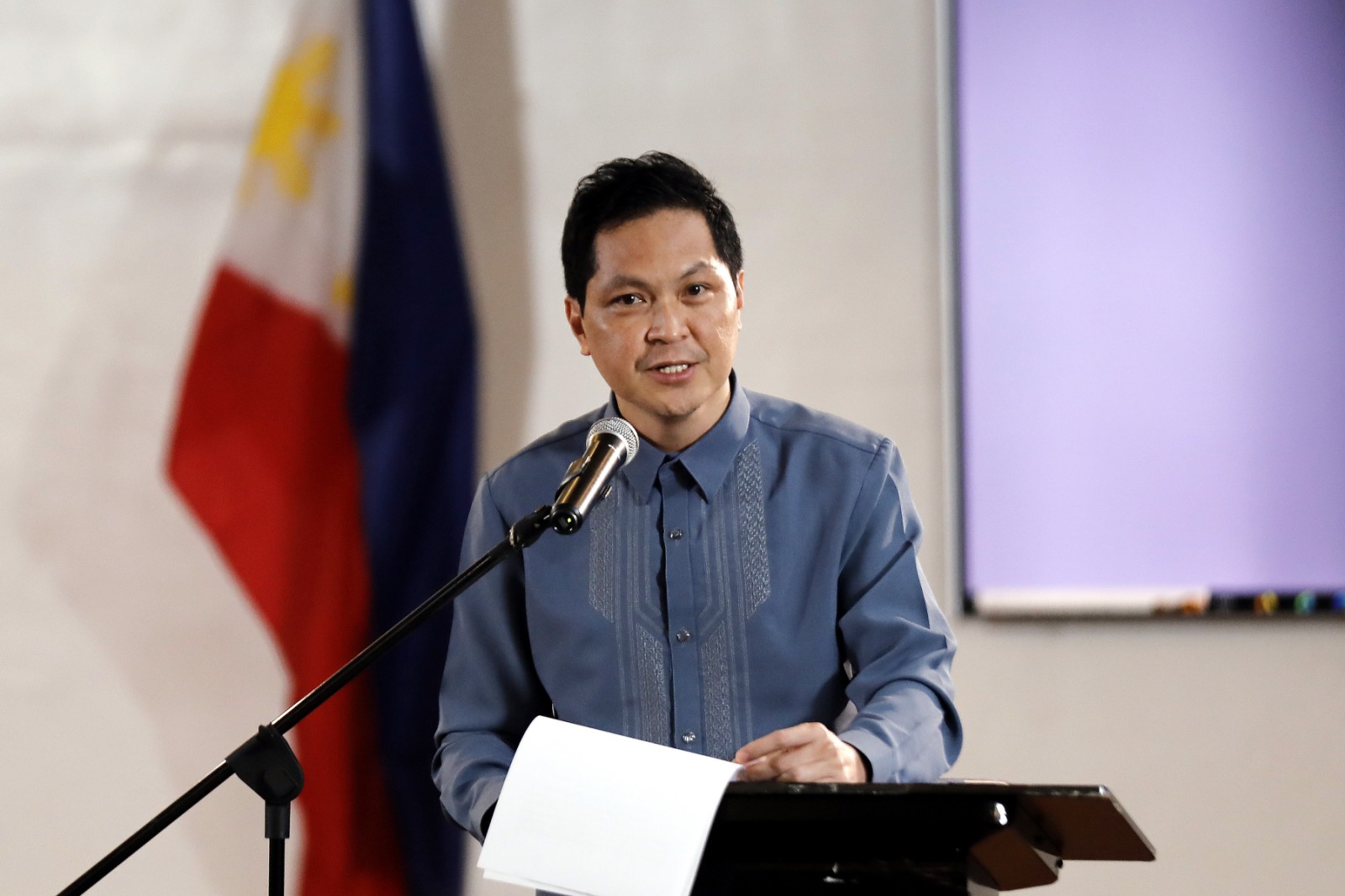 "Governments fell because of fake news in different areas of the world. If you remember, the Arab Spring, because of social media, although I didn't say that it's fake news. But the power of social media is very much potential for further development, but at the same time it is also a threat to national security if not done and addressed properly," he said.

"Cognitive domain is the battlespace of the future, the spread of fake news, misinformation and disinformation. This is a clear threat to national security," he added.

For its part, the PIA urged the public to exercise vigilance and practice simple verification before sharing any content online.

"We have government websites, pia.gov.ph, pna.gov.ph, PTV.ph and pco.gov.ph, we have a lot of resources. Just go there, it's easy to verify. It doesn't mean that if a friend shares it, it's already true," Cualoping said.
He said the administration will double its efforts to digitize systems and intensify collaboration with concerned stakeholders in and out the country.

Similarities of challenges

The NDCP said challenges and risks to national security, as well as the developmental communication approach, are highlighted to help NDC-UAE widen their understanding of the country's security challenges.

"The Philippines and the UAE are now in the process of finalizing an agreement on defense cooperation. So this visit is significant in terms of our defense diplomacy and foreign policy considering that the UAE is a major ally in the gulf region in the Middle East," Lachica said.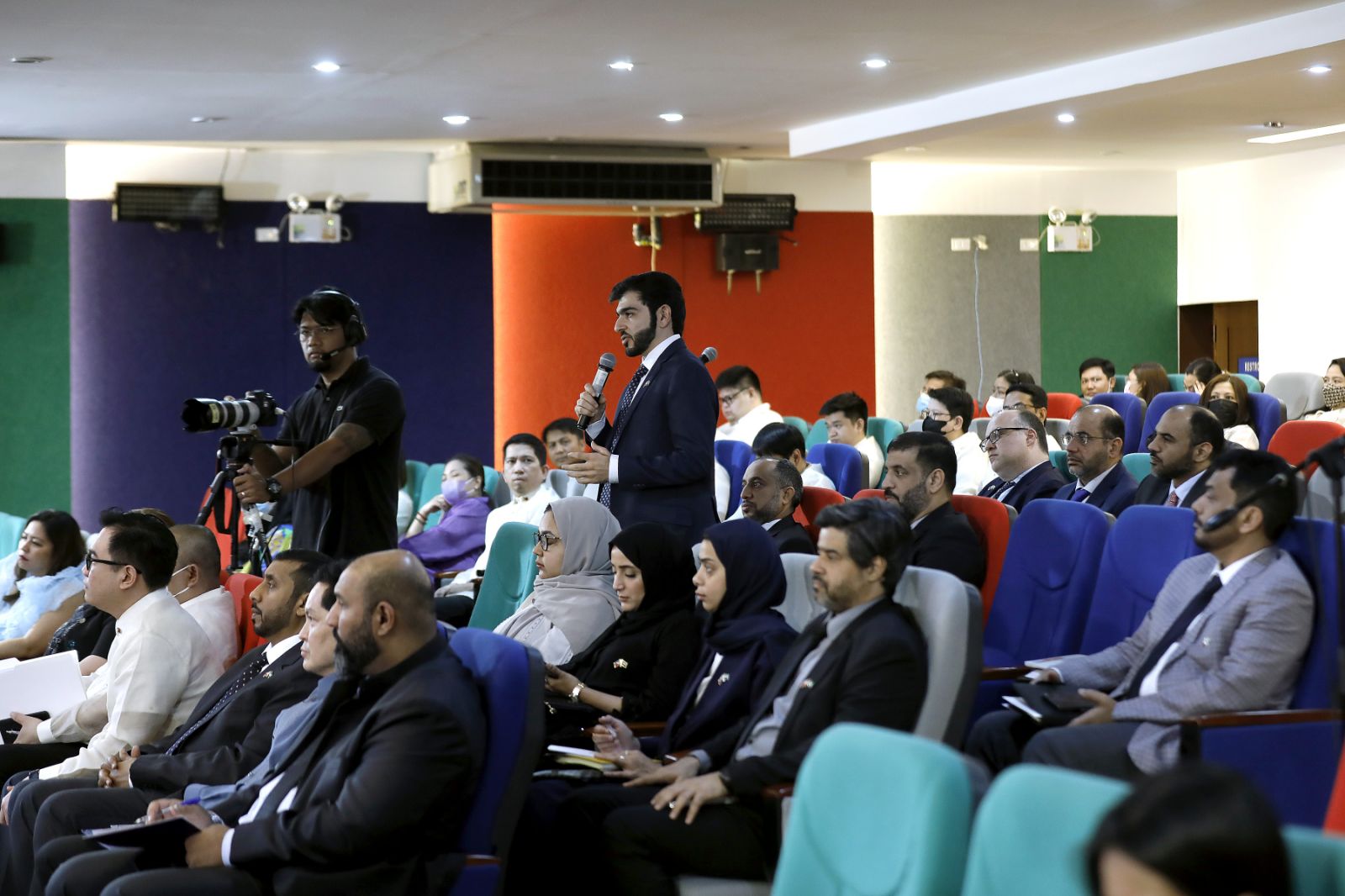 He said both the Philippines and the UAE have a fair share of commonalities when it comes to risks.

"The similarities of challenges that the UAE and the Philippines are confronting. The UAE is located in the Gulf region in an area where it is also very dynamic in terms of geopolitics and the Philippines is also in a Southeast Asian region and we also have our issues when it comes to geopolitics," he added.

Other areas of similarities of concerns include vital stance on global trade, peace and stability; transnational crimes; and effects of climate change.

Meanwhile, the NDCP said this is the first time for the Philippines to cater to a high-level delegation from the UAE-NDC with an aim to strengthen the country's defense and diplomatic relations with the UAE.

The group, headed by Brigadier Staff Pilot Khalifa Butti Thani Alshamsi shall stay in the country until March 18, for its weeklong visit starting March 11. (PNA)