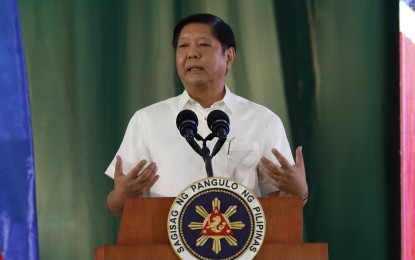 MANILA – President Ferdinand R. Marcos Jr. on Wednesday congratulated passers of the March 2023 MedTech Licensure Exam, urging them to join ongoing efforts to improve the Philippine healthcare system.
"We are filled with pride and joy as we congratulate our March 2023 MedTech Licensure Exam Passers!" Marcos said as he retweeted a post by the Professional Regulation Commission (PRC) announcing the results.
"Together, let's continue to uplift our nation's healthcare system. Mabuhay ang mga bagong RMTs! (Long live our new registered medical technologists!)," he added.
PRC said 4,714 or 76.46 percent of the 6,165 examinees successfully passed the exam conducted on March 8-9.
Two schools garnered 100 percent passing rates in the exam —Velez College and Cebu Doctors University with 143 and 95 successful examinees, respectively.
Sidrey Mel Aldeguer Flores from Colegio San Agustin-Bacolod City is the board exam's topnotcher with a 92.10 percent rating, the PRC said.
He was followed by Nijell Tiu Potencioso and Khelly Mae Binondo Villarin both from Velez College with a 91.90 percent score.
In November last year, Marcos said his administration is eyeing more public-private partnerships in the healthcare sector to expand access to higher-quality health services in the country.
He said a public-private partnership coupled with strong third-party assessments would "address efficiency concerns in dealing with the health needs of Filipinos."
Marcos, in several speeches, has assured to give importance, support and protection to healthcare workers and other modern heroes.
He said his administration is also finding ways to entice Filipino health professionals to stay in the country.
Medical technologists are primarily responsible for performing tests to aid in the diagnosis and treatment of disease. (PNA)