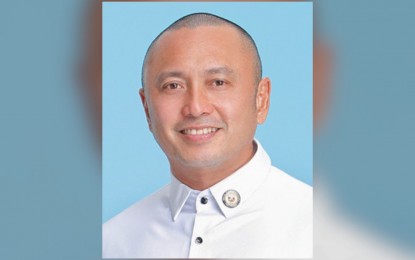 MANILA – House Speaker Ferdinand Martin G. Romualdez on Thursday strongly urged Negros Oriental 3rd District Rep. Arnolfo "Arnie" Teves Jr. to reconsider his decision not to return, saying "it does not sit well" for a House member to flee the country rather than avail himself of all the legal remedies available to him.
The House leader issued the statement following a private meeting with Teves' legal counsel, lawyer Ferdinand Topacio, who sought to personally relay "some concerns" of his client.
During the meeting, Romualdez said he reiterated his stand that Teves should return to the country and report for work at once.
"I relayed to Atty. Topacio the decision of the House Committee on Ethics to investigate Cong. Arnie's refusal to heed a direct order from the Speaker for him to come back home after the expiration of his travel authority last March 9," he said in an official statement.
The House Committee on Ethics and Privileges, according to the House Speaker, has already acquired jurisdiction on Teves' case, which was decided in its meeting held Wednesday (March 15, 2023).
"I will act accordingly after the Committee wraps up its investigation and submits its recommendation to the House leadership," Romualdez said.
Extension of leave of absence
Meanwhile, Teves has sent a letter to Romualdez, through House Secretary-General Reginald Velasco, asking for a two-month leave of absence extension.
In the letter dated March 9, the deadline date of his initial leave of absence, the Negros Oriental lawmaker requested the extension due to "very grave threat to his life and family."
"Rest assured that he will come back as soon as the threat will be dealt with accordingly under our laws, and with the aid of the government," the letter read.
The letter request is yet to be acted upon in the House of Representatives.
For the meantime, Romualdez reiterated the assurance that he and the entire House leadership "will exert all means necessary to pave the way for Cong. Arnie's safe return to the country." (PNA)