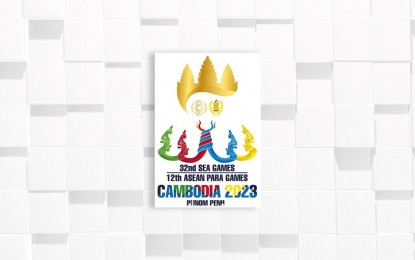 MANILA – The 1,233-strong Team Philippines, composed of 905 athletes and 257 officials, is on a mission to make the country proud in the 32nd Southeast Asian Games that Cambodia will be hosting from May 5 to 17 this year.
Philippine Olympic Committee (POC) President, Representative Abraham "Bambol" Tolentino, made the announcement during the General Assembly at the East Ocean Garden Restaurant in Pasay City on Wednesday.
The General Assembly also approved the suspension of the Philippine Swimming Inc. (PSI) as a regular POC member. There was no objection.
"I'm confident these are all fighting athletes," Tolentino said in a news release on Thursday. "They will be competing in all the events despite the odds."
Cambodia has programmed a 608-event, 38-sport in its first hosting of the Games—but has also set unique rules, particularly in combat sports where, except for the host, the other countries cannot field full teams in certain events.
Filipino athletes will compete in all sports in Cambodia.
Team Philippines exceeds the 656 athletes who competed in 38 sports in last year's 31st SEA Games in Vietnam where the country finished fourth with 226—52 gold, 70 silver and 104 bronze—medals out of the possible 1,759.
The team to Cambodia also approximates the 2019 Philippine hosting where 1,119 Filipino athletes competed in the 56 sports.
The POC also scheduled a formal sendoff ceremony for Team Philippines on April 15 at the Philippine International Convention Center.
PSI's suspension was prompted by the World Aquatics' suspension on the national federation which the POC Executive Board in turn offered to the General Assembly for a decision.
"THE POC just followed the order of World Aquatics," Tolentino said. "If the World Aquatics lifts the suspension, then we will lift the POC suspension."
The World Aquatics has also ordered for an election of a new set of board members of the PSI and approved the composition of a POC Electoral Committee that will conduct and supervise the election process. (PNA)