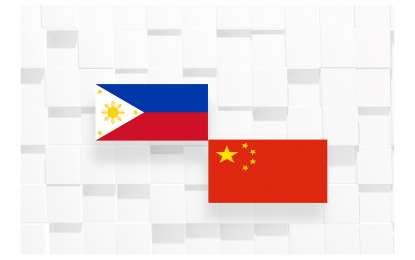 MANILA – Filipino entrepreneurs are encouraged to tap the 1.4 billion Chinese market, the largest in the world, as China appoints its new premier tasked to reinvigorate China's economy from the impacts of the pandemic.
Executives from the Integrated Development Studies Institute (IDSI) and the Philippine Franchise Association (PFA) underscored that China is a key market where Filipino businesses should expand.
In a forum early this week, IDSI director George Siy said businessmen can take advantage of the Chinese market by selling fruits, especially banana and durian.
Siy said the best way to penetrate the world's biggest market is to partner with traders in Southeast Asia that have established distribution channels in China.
"China is buying so much fruits. The durian, they are buying hundreds of billions of dollars of durian from Vietnam and Thailand. Why are the Filipinos not organizing? They are going to buy more bananas," he said, adding the need for the Philippines to increase its banana plantations.
PFA president Chris Lim said Filipino franchising brands have to be present in the Chinese market in the future, as its size of market "should never be neglected".
In an interview with the Philippine News Agency Wednesday, Lim said Filipino franchisors are also waiting for the "big brothers" in the industry to test their businesses in the Chinese market.
"Appetite (of opening in) China, not as much, but it is something we are trying to open up. I think we're waiting for our 'big brothers' to mentor us on how we should do in that market," he said. "You see someone else do it, we ask them how. What's good about the Philippines –the people who have done it before you, they are willing to share even (though) they are competitors."
LIm said China is a huge market where businesses do not have to compete for its current 1.4 billion consumers.
This year, China has eased its coronavirus disease 2019 (Covid-19) restrictions after almost three years of the pandemic.
Early this week, it appointed Li Qiang as the new prime minister.
Li is tasked to lead the economic recovery of China, with consumer spending expected to rebound. (PNA)