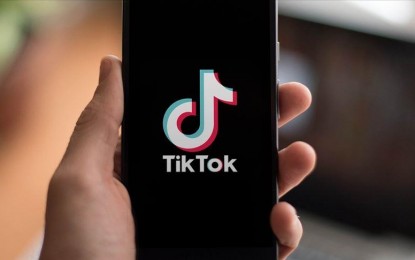 WASHINGTON – The Biden administration has demanded the Chinese owners of TikTok to sell their stakes in the popular video-sharing app or risk it being banned in the US, a local media outlet reported Wednesday.
The demand was made by the US Treasury-led Committee on Foreign Investment in the United States (CFIUS), The Wall Street Journal reported, citing sources familiar with the matter, calling the move a "major shift" in the administration's policy against TikTok.
It reported that 60% of TikTok parent company ByteDance's shares are owned by global investors, 20% by employees and 20% by its founders, citing TikTok executives.
TikTok responded by saying that the sale will not address the perceived security risk.
"If protecting national security is the objective, divestment doesn't solve the problem: a change in ownership would not impose any new restrictions on data flows or access," TikTok spokeswoman Brooke Oberwetter said in a statement.
"The best way to address concerns about national security is with the transparent, U.S.-based protection of U.S. user data and systems, with robust third-party monitoring, vetting and verification, which we are already implementing," Oberwetter added.
The White House has yet to comment on the report.
Having launched in 2016, the Chinese-owned video-sharing app became massively popular across the world in recent years, reaching 755 million global users in 2022.
Two-thirds of American teens are now TikTok users.
But it has been criticized for allowing the Chinese government to access users' sensitive personal data, including location and browsing history. (Anadolu)