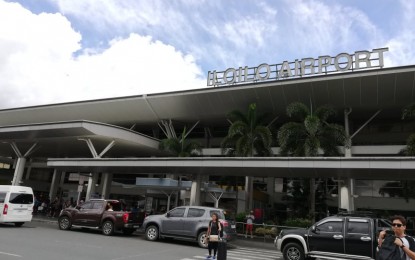 ILOILO CITY – The Aboitiz InfraCapital Inc. is urged to consider the proposed expansion of the Iloilo International Airport in the municipality of Cabatuan as its area of investment under the public-private partnership (PPP).
Iloilo City Mayor Jerry Treñas, in a media interview on Thursday afternoon, said the expansion's budget was finalized during the time of the late president Benigno C. Aquino Jr. but the fund was used during the health pandemic.
"As a user of the airport, I can see it is terribly needed," he said.
Treñas said he was impressed with the Mactan Cebu International Airport when he left for Bangkok last week.
The airport constructed by the Megawide Construction Corp. will be taken over by the Aboitiz InfraCapital next year.
"On my own, I wrote the Aboitiz (InfraCapital headed by Cosette Canilao who used to head the PPP Center," the mayor said, adding that Canilao has visited twice the Iloilo together with the Aboitiz investment group looking for areas where they could invest in.
He added that he will just wait for the response of Canilao when she comes home from abroad where she is expected to tackle the proposal and study the possibilities of investing in the airport.
Apart from the expansion, the mayor has also written the Philippine Airlines (PAL), Cebu Pacific, Air Asia and Tiger Asia for additional flights.
"Maybe it's really timely for the airlines to look at Iloilo, to see that we are moving forward. We are getting a lot of visitors," he added.
For Cebu Pacific, he urged for the resumption of international flights between Iloilo Airport to Singapore and Hong Kong including Singapore flights with Tiger Asia.
In a separate press conference on Thursday afternoon, Iloilo Governor Arthur Defensor Jr. said the protocols for the resumption of an international airport have been prepared.
He added that airline companies would know if the right demand is there for them since their operation is market and demand-driven. (PNA)