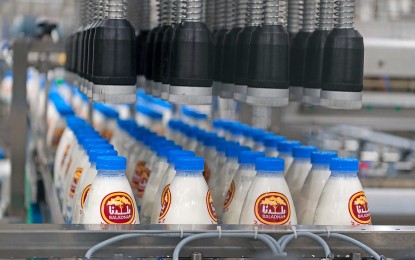 MANILA – Qatar's largest livestock and dairy producer, the Baladna Qatar Public Shareholding Company, is looking for business partners for its ventures in the Philippines.
The Philippine Chamber of Commerce and Industry (PCCI) newsletter released on Friday said Baladna is searching for partners for its ventures here – the Safe Innovation Hub and Mariculture Park in Sual, Pangasinan; General Santos City Agro-Industrial Hub; Cotabato Agro-Industrial Park; and South Cotabato Integrated Food Terminal.
Baladna is among the Middle Eastern companies that the Philippine government attracted to invest in the country during the Expo 2022 in Dubai.
Last year, the Qatari firm inked a deal with the Department of Agriculture (DA) and the Department of Trade and Industry (DTI) for a USD500-million integrated dairy facility in the Philippines.
The DA said the project could increase local dairy production by 120 million liters from an output of 26.71 million.
The DTI added that Baladna's dairy facility here would be an import substitution for the Philippines, as the country outsources up to 98 percent of its milk demand.
"The Department of Agriculture's Fisheries Industrialization and Development Program (DA-AIDPro) is endorsing Baladna Qatar for possible business venture partners in the Philippines," the PCCI added.