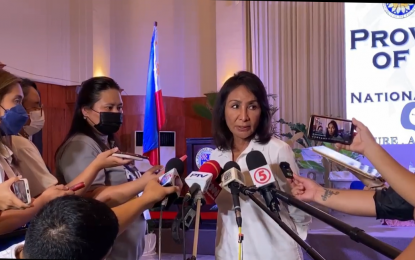 CEBU CITY – Governor Gwendolyn Garcia has encouraged coordination in addressing the African swine fever (ASF) virus that hit three villages in the southern city of Carcar.
The governor cited the Local Government Code's (LGC) provision on the proper course of action in addressing ASF threats that require coordination and prior approval from the local government unit.
On Friday, Garcia issued a memo addressed to the mayors, the Department of Agriculture, and the Philippine National Police, to observe the provision provided by the Local Government Code or RA 7160 in implementing projects and programs.
The governor stressed that under the LGC, no project or program shall be implemented by government authorities without obtaining prior approval from the local legislative body, and without consulting the appropriate local government units in cases involving pollution or extinction of animal species.
Garcia's recent memo is a reiteration of the provincial government's policy not to implement culling pigs within the 500-meter radius, citing the effect on the livelihood of the hog raisers.
Her comment came after the DA-7's ASF coordination office announced recently it would adhere to the national protocol in handling the highly contagious diseases of pigs, which is culling.
As part of the intervention, Garcia ordered hog raisers to stop feeding leftover food as ASF virus could infect pigs that can consume contaminated pork and other meat.
Garcia cited the World Health Organization's (WHO) advisory that although ASF could not transmit to humans, it is commonly introduced into a herd after feeding contaminated pork products.
Through this, the virus would spread between pigs by direct contact with an infected one, or ingestion of contaminated materials like food waste, feed, or garbage.
Meanwhile, the governor urged Cebuanos to continue patronizing Carcar City products made of pork like chicharon (pork grind) and lechon or roasted pork.
"The chicharon, hotdog, sausage, as well as their inasal (lechon), they are okay. And besides, what is there to fear? And I repeat this to all Cebuanos, you can eat them, especially if they are delicious. And if they taste bad, don't eat them," she said in Cebuano.
In Carcar City, Mayor Mario Patricio Barcenas said they would continue educating the public that it is safe pork despite the detection of ASF in three of the 15 barangays in his locality.
Barcenas led other officials and members of the media in eating lechon on Thursday to show that it is safe to eat pork. (PNA)