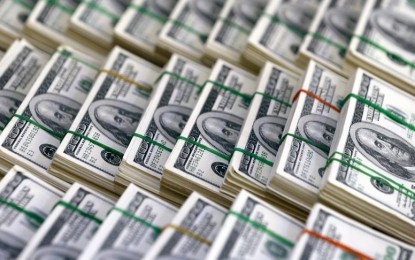 MANILA – Private sector economists and markets analysts on Friday agreed that the Philippine financial sector has been relatively unscathed by the series of bank collapses in the United States, which has sent ripples across bourses worldwide.
The reactions came after three American banks with heavy exposures to the technology and cryptocurrency sectors failed one after another in a span of less than a week this month.
In an interview, Roberto Galang, dean at Ateneo's John Gokongwei School of Management, said the Philippine economy appears stable at the moment and is therefore less susceptible to being swept away by the US banking contagion.
He also pointed out that the quick response of the US Federal Reserve, Federal Deposit Insurance Corp., and Treasury Department on the bank failures contributed greatly to localizing the problem.
"We still have to wait and see, but Filipino depositors do not seem to be so jittery, and it has been a while since any sort of bank run has taken place in the Philippines," Galang added.
For his part, former BPI Asset Management chief economist Carlos Ylagan said that while the local financial and capital markets "had a knee-jerk reaction" over the US bank failures earlier this week, investor confidence in the Philippines seems to have bounced back quickly.
He called the consecutive collapse of Silvergate Bank, Silicon Valley Bank, and Signature Bank an "isolated incident," adding that the three lending institutions were not major players in the broader financial sector.
"As long as no additional banks collapse there (the US), the local financial community should not be concerned," Ylagan said.
Meanwhile, Jeng Calma, head of operations at A&A Securities, pointed out that the two-day decline of local shares was "just a sympathy reaction to the bearishness at Dow Jones."
She explained that there is no real reason for concern because the Philippine financial sector has practically no exposure to the failed American banks.
However, it was noted that the contagion seems to have spread beyond US borders after Zurich-headquartered Credit Suisse also admitted that it was in crisis and sought rescue from the Swiss central bank.
Calma said the recovery of local stocks during Friday's trading proves that the early-week decline in the market was simply due to "psychological effects" arising from America's current banking woes.
The composite index was up more than 1 percent at the close of the week's trading. (PNA)