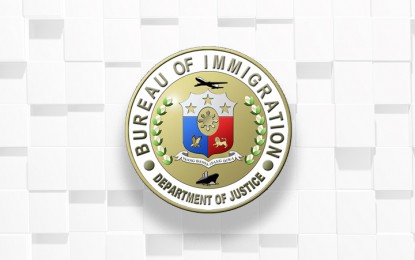 MANILA – The Bureau of Immigration (BI) on Saturday reported the arrest of five foreign fugitives in Iloilo and Aklan who will be deported to their homeland to stand trial for their crimes.
According to Commissioner Norman Tansingco, the foreigners – four Indians and a Taiwanese – were arrested in two separate operations conducted by operatives of the bureau's fugitive search unit (FSU) in Iloilo City and Boracay Island.
Three of the Indians were arrested in Iloilo City on March 7. They were identified as Manpreet Singh, 23; Amritpal Singh, 24; and Arshdeep Singh, 26.
During the operation, the arresting team also chanced upon a certain Amrikh Singh, 33, who was arrested as well for failure to present any travel document and is suspected of being an illegal entrant.
BI-FSU acting chief Rendel Ryan Sy noted that the three Indian fugitives were subjects of warrants of arrest for murder, violation of the Explosive Substances Act of 2001, and the Unlawful Activities Prevention Act of 1967 of India.
He said the Indians were being investigated by the government in New Delhi for their alleged ties to an extremist group known as the Khalistan Tiger Force.
Also arrested in Boracay, Aklan on March 7 was a Taiwanese named Lee He Zhan, 26, who is allegedly wanted in his country for his involvement in illegal drug trading.
A warrant of arrest was reportedly issued against Lee by the district prosecutor's office in Diaotou, Taiwan, where he was charged with violating his country's narcotics hazard prevention act.
"These wanted foreigners will be expelled for being undesirable aliens and also for being undocumented as their passports were already canceled by their respective governments," Tansingco said in a statement.
"We will also place them on our blacklist to ban them from re-entering the country."
All five aliens have been transferred to the BI facility in Bicutan, Taguig, pending deportation. (PNA)