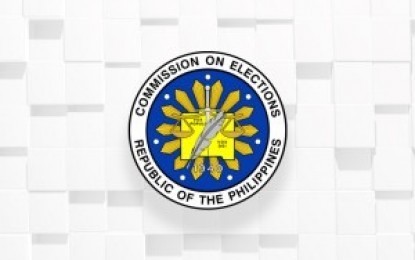 MANILA – The two plebiscites in Marawi City, Lanao del Sur province held on March 18 registered a high voter turnout, the Commission on Elections (Comelec) said.
The poll body reported a 99.17 percent voter turnout in Barangay Sagonsongan, and a 95.76 percent voter turnout in Barangay Boganga.
"In Barangay Sagonsongan, 476 out of its 480 registered voters trooped to Bito Elementary School to produce a 99.17 percent turnout. In Barangay Boganga, 950 out of its 992 registered voters went to Kilala Elementary School to yield a 95.76 percent turnout," it said in a statement Sunday night.
With the creation of two new barangays, Comelec spokesperson John Rex Laudiangco said it will be advantageous to the people who were displaced by the 2017 Marawi siege to provide them with continuous services.
"The overwhelmingly high voter turnout represents a decisive victory for the survivors of the Marawi Siege, most of whom were internally displaced persons, who will be residents and constituents of Barangays Boganga II and Datu Dalidigan from this day forward," he said.
In Barangay Sagonsongan, 99.37 percent or 473 voted "Yes" to ratify the creation of Barangay Datu Dalidigan, while 00.63 percent or only 3 voted "No."
In Barangay Boganga, 99.79 percent or 948 voted "Yes" to ratify the creation of Barangay Boganga II, while 00.21 percent or only 2 voters voting "No."
On the other hand, the Comelec is hoping that those who will be elected officials of the two new barangays to provide good public service to their constituencies.
"The newly formed local government units are mandated to assure their general welfare, chart their future, and forge their continuing recovery from the devastating violence they faced in 2017," Laudiangco said.
The Comelec, meanwhile, acknowledged the support and assistance of the local government, election stakeholders, authorities and the voters for the peaceful and successful holding of the plebiscites.
"The Commission on Elections assures all Filipinos, in our country, all over the world and wherever so dispersed, that all electoral exercises, big or small, are equally important to nation-building, and shall be conducted freely, honestly, orderly, peacefully, accurately and with credibility," it said. (PNA)