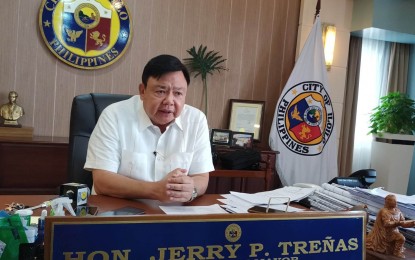 ILOILO CITY – The city government here is bent on earning the title of Creative City of Gastronomy of the United Nations Educational, Scientific and Cultural Organization (UNESCO) Creative Cities Network (UCCN) on its second try.
The UCCN covers seven creative fields including gastronomy, crafts and folk art, design, film, literature, media arts and music.
"This is very significant. Food is a great attraction and our food is not found in other places," said Iloilo Mayor Jerry P. Treñas in an interview Monday.
Treñas said that he is optimistic that the city can already grab the title on its second try with lots of initiatives that can help push the city's bid such as producing a cookbook and staging food festivals, among others.
The Iloilo 208-page cookbook "Flavors of Iloilo" containing heirloom recipes was launched in Iloilo City on Oct. 14, 2022, and is a homage to ancestors who have cooked for their families likewise as a means of preserving traditional Ilonggo recipes.
Maria Victoria Lara of the Iloilo City Local Economic and Investments Promotion Office (LEIPO) said that the city government's letter of intent has been endorsed by UNESCO National Commission of the Philippines Secretary General Dr. Ivan Anthony S. Henares to Undersecretary Rafaelita Aldaba Department of Trade and Industry (DTI) that oversees the creative industries in the Philippines.
Lara said Treñas together with the Iloilo City Gastronomy Council will be seeking a meeting with Aldaba to discuss how to further improve the city's bid.
The Iloilo City Gastronomy Council was tasked to ensure the sustainability and coordination of local efforts to unite stakeholders and promote the understanding of culture, heritage, traditions and a sense of community.
The city government made a bid in 2021 but in prior years no activities were done because of movement restrictions due to the health pandemic.
"We are in a better position now," she said apart from the cookbook, the Panay Organic Producers has a geo-tagging of farms all over the region that is expected to help in the value chain story of food sources in Iloilo.
Lara said an area declared as a creative city for gastronomy showcases how food has made an impact on the culture and lives of people in the city.
The UCCN was launched in 2004 to promote cooperation with and among cities that have identified creativity as a strategic factor for sustainable urban development. (PNA)