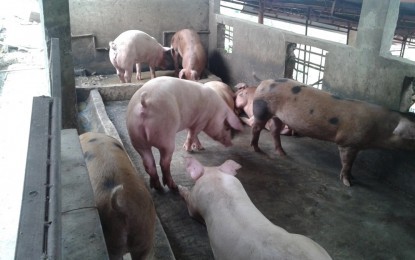 CEBU CITY – The African swine fever (ASF) virus has been detected in this city and four other areas in Cebu province, the Department of Agriculture's Bureau of Animal Industry (BAI) reported on Monday.
BAI said the towns of Liloan, Tuburan, Sibonga and Bogo City have also reported ASF cases.
"The sample collection was conducted in backyard farms by the respective local government units (LGUs) as part of the disease investigation and surveillance," the statement said.
The samples were submitted to the Regional Animal Disease Diagnostic and Reference Laboratory (RADDL) in the region and tested using real-time polymerase chain reaction (RT-PCR), the gold standard for testing and confirming the ASF virus.
The agency said it continues to gather data to determine the extent of the outbreak in Cebu province.
It said that zoning map and report detections will continue based on the DA's Administrative Circular No. 2, Series of 2022, the National Zoning and Movement Plan for the Prevention and Control of African Swine Fever, to guide the movement of swine and related commodities across different zones in the country.
The zoning map is also for the reference of areas in the country that remain ASF-free and recovering from the effects of the disease.
Councilor Pastor Alcover Jr., chair of the Cebu City Council committee on agriculture, said apart from strengthening surveillance and detection of ASF in the capital city's 80 barangays, they beefed up biosecurity measures in identified piggery farms.
"We've monitored piggeries and asked them to increase their biosecurity practices such as keeping outsiders from the farm, disinfecting the pig pens and the surrounding areas with chlorine, and they should avoid feeding with leftovers," Alcover told the Philippine News Agency in an interview.
Alcover said both the local veterinary office and the DA regional field office have been conducting blood sampling in Cebu City to detect the extent of the hog disease.
Dr. Daniel Ventura, DA-7's coordinator on ASF, said their field office is waiting for the complete plan of the provincial government related to the Cebu-wide surveillance efforts.
Ventura's statement came as Governor Gwendolyn Garcia issued an order banning the culling of infected pigs, and a memorandum for government agencies to coordinate first with the local government before implementing programs and projects intended for the province. (PNA)