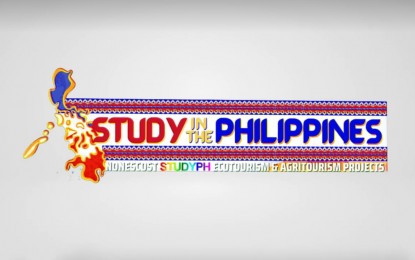 BACOLOD CITY – The Northern Negros State College of Science and Technology (Nonescost) based in Sagay City, Negros Occidental is offering online agritourism and ecotourism courses for local and international students under the Study in the Philippines (StudyPH) program of the Commission on Higher Education (CHED).
"The program will open more opportunities to explore and more ways to elevate the quality of education in Nonescost," Second District Rep. Alfredo Marañon III, a former mayor of Sagay City, said in a statement on Monday.
Such engagement is a way to progress for Nonescost, which is on its way to becoming the State University of Northern Negros, he added.
Nonescost is a funding recipient of two StudyPH projects, including the "Establishment of Kabakhawahan Eco-Tech Park: Nonescost Sustainable Ecotourism Project" and the "Development and Promotion of Sustainable Agritourism in Nonescost."
Dr. Renante Egcas, college president, said through the projects, they can showcase Nonescost as a "prime destination for research and practical training in ecotourism, conservation, and agritourism."
Egcas and Mayor Narciso Javelosa signed a memorandum of understanding on March 15 with CHED acting deputy director for International Affairs Service Lily Freida Milla to launch the StudyPH program in the city, focusing on providing free courses on agritourism and ecotourism that students, both local and international, can access and take online.
StudyPH is a CHED initiative to position the country as a global education hub while providing opportunities for "internationalization-at-home to the locals" through increasing international learners in the Philippines.
"Education drives tourism. The products of educational institutions are products that can be used for tourism. This is a novel and trailblazing way to supporting the industry," Milla said.
Sagay City was recently included in the global list of Green Destinations Top 100 Stories for 2022 of the Green Destinations Foundation based in The Netherlands.
It has also been recognized during the Green Destinations Story Awards at the Internationale Tourismus-Börse in Berlin, Germany earlier this month. (PNA)