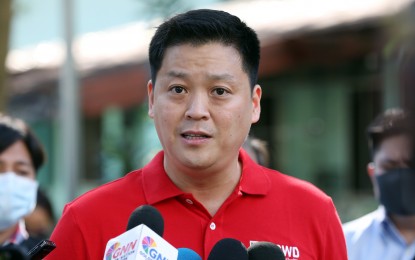 MANILA – Department of Social Welfare and Development (DSWD) Secretary Rex Gatchalian on Tuesday expressed his interest to develop an artificial intelligence (AI) messaging platform to answer frequently asked questions of DSWD clients, through the use of GovTech Accelerator Programme of the Creative HQ, New Zealand.
Gatchalian said this could help to avoid long queues and to minimize waiting time; create an online portal for the social welfare programs and services such as the Pantawid Pamilyang Pilipino Program (4Ps) and Assistance to Individuals in Crisis Situations (AICS); and to digitalize the provision of financial assistance to its beneficiaries.
On Monday, New Zealand Ambassador to the Philippines Peter Kell, who paid a courtesy visit to Gatchalian to explore possible partnership opportunities and one of the major topics discussed was how to utilize this new technology from the foreign official's country.
True to its commitment to provide innovative ways to implement social welfare services and developmental interventions to the public, the DSWD chief said he wanted to make the GovTech Accelerator Programme, a part of the agency's systems. The program is being run globally by Creative HQ of New Zealand.
During the meeting, Gatchalian and Ambassador Kell exchanged ideas on how to utilize the GovTech Accelerator Programme, a program which usually helps government agencies and public servants to identify challenges and create a positive impact in their communities by introducing them to proven innovation principles and processes.
Other areas for potential collaboration include increasing the capabilities of the DSWD personnel and ensuring continuous professional development through a variety of training programs and other learning exchange platforms.
Joining the DSWD Secretary during the meeting were Special Projects Undersecretary Eduardo Punay; Operations Group Undersecretary Jerico Francis Javier; Social Welfare Institutional Development Assistant Bureau Director Edna Sacedor; and Resource Generation and Management Office (RGMO) head, Catherine Grace Lagunday. (PNA)