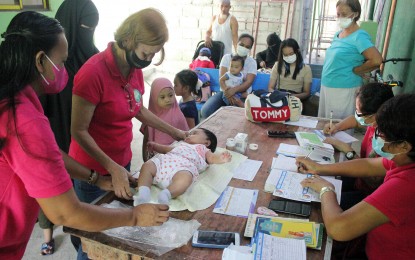 MANILA – The Senate is pushing for a PHP3,000 monthly allowance for village workers, on top of discounts in establishments and other incentives.
Sen. JV Ejercito presided over the Committee on Local Government public hearing on Tuesday to discuss various local bills involving local holidays, creation of additional barangays, Magna Carta for Barangays authored by Senate President Juan Miguel Zubiri, and Magna Carta for Barangay Officials, Personnel and Volunteer Workers filed by Senators Raffy Tulfo and Christopher Go.
The magna carta bills provide that villages shall enjoy local autonomy through the automatic release of their funds from the national government; due recognition to barangay officials as regular employees of government with fixed salaries, allowances, insurance, medical and dental coverage, retirement benefits and such other fringe benefits for which regular employees may be entitled to instead of just receiving honoraria; and preferential treatment for village workers in seeking employment in national government agencies, among others.
"We will consider these bills in order to come up with the best version that would greatly benefit our barangay officials, workers and volunteers in their respective communities," Ejercito said.
The House of Representatives approved its version in December 2022, with benefits like monthly honoraria worth PHP3,000; hazard allowance not less than PHP1,000 per month; subsistence allowance for meals worth PHP100; and transportation allowance worth PHP1,000 per month for accredited barangay health workers who are actively and regularly performing their duties and responsibilities.
"We need to raise the economic and social status of barangay officials and grant every barangay basic facilities for decent, healthy and comfortable living," said Go, who filed a similar measure in the 18th Congress.
Tulfo said barangay personnel are in the frontlines in the maintenance of public order, protection and security of life and property, settlement of disputes, preservation of a desirable and balanced environment, and delivery of basic social services.
"Their services could not be considered seasonal or casual but all year round," he said during the hearing. (PNA)