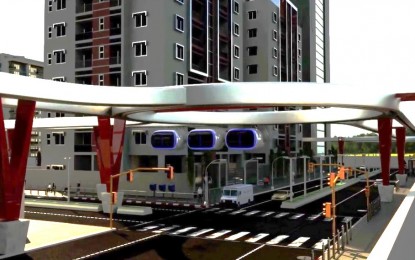 MANDAUE CITY, Cebu – The city government here has partnered with a private company for a feasibility study on an environment-friendly mass transport system using "podcars."
In a statement, Mandaue City Government said it has entered into a memorandum of understanding (MOU) with Futran Philippines, Inc., the first company that produces podcars in the country, allowing the firm to conduct the study in this industrial city.
Podcars, also known as personal rapid transit, is a mode of public transport featuring small low-capacity automated vehicles operating on a network of specially built guideways.
Mayor Jonas Cortes, who signed on behalf of the city, said he agreed to make Mandaue a venue for the study, noting the company's portfolio in handling modern transport systems.
"The concept of this transport system has been proven to be safe for passengers based on the countries that use this system such as Germany, Japan, and China," Cortes said.
Accordingly, Futran Transport System is a state-of-the-art automated, low-cost mass transport system produced in the company's modern manufacturing, control, and construction technology.
The company ensures that its products are safe and reliable as it is under the approval of Germany's TUV Rheinland, the world's recognized technical service provider and certification body.
Jose Christopher "Joey" Fornier II, Futran Philippines president, said it chose Mandaue for the study, citing its sustainable progressive status and its posture of being a green city.
"We are privileged that Mayor Jonas agreed to this green concept of a people mover project as we are looking forward to this proof of concept to be the future of transportation in the country," Fornier said.
Cortes said the Mandaue has been searching for a type of modern transport system that will both solve traffic congestion and productivity loss due to long hours of travel using the traditional jeepneys.
The mayor assured his constituents that the new transport system will not disturb the usual road activities in the city, citing the company's modern transport technology that is going to be above ground.
"We are into an environment-friendly transport system that, at the same time, will move people from one place to another in a shorter span of time," he said. (PNA)