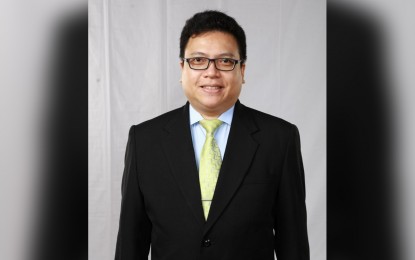 MANILA – An economist is optimistic about improvement in the country's balance of payment (BOP) position, citing strong structural inflows like remittances and revenues of the business process outsourcing (BPO) sector.
In a report Tuesday, Rizal Commercial Banking Corporation (RCBC) chief economist Michael Ricafort attributed the BOP deficit last February to the government's move to pay its foreign currency-denominated debt as well as wider trade deficit as importation continues to expand.
A Bangko Sentral ng Pilipinas (BSP) data showed a USD895 million deficit in the country's BOP in February, the widest in five months and higher than the USD157 million deficit in February 2022. BOP is the summary of a country's total transactions with the rest of the world.
"For the coming months, BOP data could still be supported by the continued growth in the country's structural US dollar inflows such as OFW (overseas Filipino workers') remittances, BPO revenues, exports, foreign investments/FDIs (foreign direct investments), foreign tourism receipts, among others," he said.
For one, remittances from OFWs account for around 10 percent of domestic output and are among the major pillars of domestic growth.

The BSP forecasts a 3 percent year-on-year expansion for remittances this year, slower than the 4 percent forecast previously, on account of the impact of the possible slowdown of the world's largest economy.

It also recently revised down its BOP forecast for 2023 from a deficit of USD5.4 billion to USD1.6 billion after noting the narrower trade gap, higher growth forecast for services trade, and higher financial account flows due to continued rise of foreign investments.
"The proposed USD3 billion US dollar or euro-denominated retail bonds to be offered by the national government in 2Q (second quarter) 2023, with a tenor of at least five years, would also be added to the country's BOP and gross international reserves (GIR) by then," Ricafort said.
He said dollar inflows are projected to remain robust for the Philippines this year as the economy further reopens.
"(The) Philippine economy (is) still expected to have one of the fastest growth rates in the region," he said, adding that this factor, along with the large number of young and tech-savvy Filipino workers and reopening of China, are expected to attract more inflows and dollar inflows.

"Going forward, any improvement in BOP data and in GIR data for the coming months could help provide greater cushion/support/buffer for the peso exchange rate vs. the US dollar especially vs. any speculative attacks," Ricafort said. (PNA)