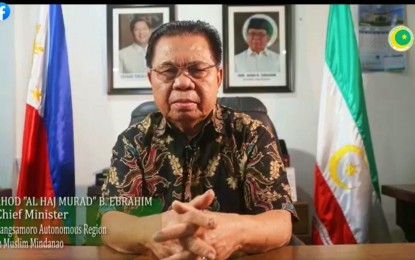 COTABATO CITY – In line with the observance of the fasting period of Ramadan, the Bangsamoro Autonomous Region in Muslim Mindanao (BARMM) government has modified the working schedule of officials and employees in the bureaucracy starting Thursday, March 23.
Chief Minister Ahod B. Ebrahim issued a memorandum Wednesday ordering flexible working hours from 7:30 a.m. up to 3:30 p.m. for the duration of Ramadan.
The order is based on Presidential Decree 322 and Civil Service Commission Resolution No. 81-1277 dated Nov. 13, 1981.
Regular working schedule in BARMM will revert after the celebration of Eid'l Fitr marking the end of Ramadan, Ebrahim said.
"Let us deeply dedicate ourselves to purifying our intentions, fostering the highest level of discipline, and emanating generosity and mercy in observance of this significant spiritual journey," he said in a statement.
Ebrahim also urged BARMM constituents to help in holding religious activities like prayers and Quran reading during the sacred month.
This came after the region's Darul Ifta (House of Opinion) announced that this year's Ramadan will start on Thursday (May 23).
"The result of the 'moon sighting' was that the 'crescent moon' has not been sighted," Deputy Mufti Abdulrauf Guialani, concurrent officer-in-charge of the Bangsamoro Darul Iftah, said on Tuesday night.
The BARMM's Darul Ifta, headed by Grand Mufti Abuhuraira A. Udasan, has earlier assigned groups to perform the moon sighting in various parts of the region. (PNA)