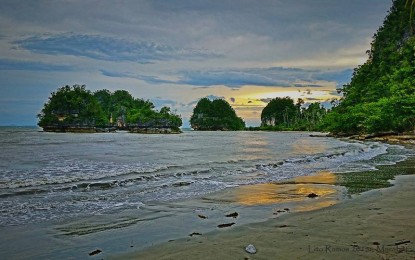 TACLOBAN CITY – The Bureau of Fisheries and Aquatic Resources bared Wednesday that red tide is back in San Pedro Bay in Samar province, more than a week after it was cleared from toxic organisms.
Based on the March 21 laboratory analysis, the shellfish meat sample collected from the bay in Basey town, Samar tested positive for paralytic shellfish poison (PSP) toxin.
BFAR said the frequent rains last week due to the northeast monsoon triggered the runoff of pollutants from the upland to the sea. The runoff of soil sediments rich in organic load fertilized the cyst of red tide.
The public has been advised to refrain from gathering, selling, and eating all types of shellfishes and "acetes" or "alamang" as locally known.
The bureau said fish, squid, shrimp, and crabs harvested in these areas are safe to eat provided they are fresh and washed thoroughly, and internal organs such as gills and intestines are removed before cooking.
On March 10, BFAR issued local shellfish bulletin, clearing San Pedro Bay from the red tide.
BFAR has been regularly analyzing water samples through its regional laboratory to ensure that shellfish products are safe for human consumption. (PNA)