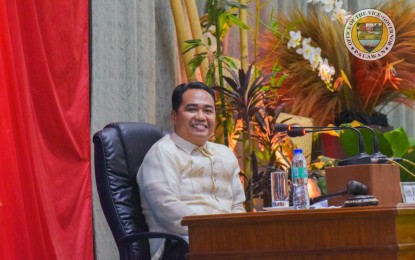 PUERTO PRINCESA CITY, Palawan – A Palawan provincial board member is calling on agencies concerned to look into the plight of undocumented Filipinos working in Malaysia after the death of two residents of Roxas town due to food poisoning while being transported from Banggi Island in Sabah to a hospital in Balabac town in the southernmost part of this province.
The two overseas Filipino workers (OFWs) were reportedly victimized by food poisoning two weeks ago in Malaysia.
Sangguniang Panlalawigan (SP) member Ryan Maminta said because the individuals were undocumented, they did not want to be treated at a hospital in Malaysia because once found out, they would be arrested by Malaysian authorities.
In his privilege speech during the SP regular session on Tuesday, Maminta said he received reports that there are more than 200 undocumented OFWs in Malaysia who are "seemingly victims of illegal activities, particularly human trafficking and illegal recruitment."
He added that apart from those who are already in Malaysia, hundreds more are still in the process of going in and are in danger of becoming victims of illegal recruitment and human trafficking.
He, however, refused to divulge more details saying what he has now is "sensitive information."
Maminta called on the Department of Migrant Workers (DMW), Bureau of Immigration (BI), Department of Justice (DOJ), Philippine National Police (PNP), National Bureau of Investigation (NBI) and the Department of Foreign Affairs (DFA) to take necessary actions to address the incident.
"What we want to happen is for the Sangguniang Panlalawigan Committee on Human Rights to check on the backdoor entrance and exits in the southern Palawan with regards to the implementation of Republic Act (RA) 9208 as amended by RA 10364 or the 'Anti-Human Trafficking in Persons Act' in the province together with other rules being implemented by different government agencies including RA 8042 as amended by RA 10022 (Migrant Workers and Overseas Filipinos Act of 1995)," he said.
Maminta added that aside from the conduct of an investigation, he wants concrete actions to stop illegal recruitment and human trafficking so that similar incidents can be averted in the future. (Genesis Medina/PNA)