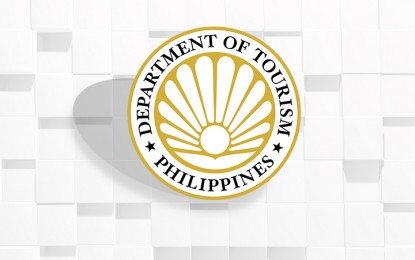 CITY OF SAN FERNANDO, Pampanga – The tourism industry in Central Luzon is starting to further pick up this year after the coronavirus disease 2019 (Covid-19) pandemic.
Richard Daenos, regional director of the Department of Tourism inCentral Luzon (DOT-3), said on Wednesday the region's tourism industry is on its way to full recovery from the slump in the past three years.
"Well, I think we are slowly picking up. Nakabangon in a sense medyo malayo na ang figures ng tourist arrivals before at kung anong meron tayo ngayon (We bounced back, in a sense, that the figures of tourist arrivals before is a bit far from whatever we have now)," Daenos said in a regional television interview.
He expressed confidence that the increasing trend of tourist arrivals in the region will continue.
"From 1.2 million tourist arrivals in the third quarter of 2022, we already now have more than 70,000 tourists that visited the region in the first three months of this year," he said.
Daenos said in the national scope, Central Luzon belongs to the Top 5 in terms of high tourist arrivals.
The DOT official said one of the region's advantages is the Clark International Airport (CRK) which serves as the gateway to tourists.
He noted that the major attractions in the region are its entertainment and hospitality industries.
"What makes tourists come here is our giftedness both tangible and intangible. In other words, what makes tourists visit is the innate environment that we have such as hospitality and of course the giftedness both in nature and culture," he added.
To sustain the momentum, the DOT-3 is stepping up efforts to strengthen the overall tourism experience in the region.
A series of Filipino Brand of Service Excellence (FBSE) training programs are being provided to front-liners in the region's tourism and hospitality industry to equip them with knowledge and skills in rendering good service to tourists the Filipino way.
Daenos earlier said the DOT has been partnering with the various sectors in the industry and "this is part of the DOT-3's goals to advocate service excellence in Central Luzon."
Among those who already underwent training were CRK gateway front-liners, particularly the 237 blue taxi drivers who attended on March 14-17.
"As tourism front liners, blue taxi drivers are part of our gateway personnel who receive and transport guests to and from CRK. Hence, the FBSE training is an important aspect of their personality and professional development as we groom them to become FBSE champions delivering exceptional service at all times," Daenos said. (PNA)