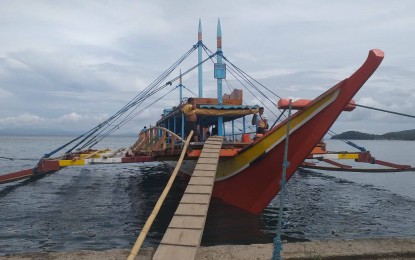 TACLOBAN CITY – Only 5 percent of the 420 registered passenger boats in Eastern Visayas have managed to use technologically advanced hull materials as part of the modernization of the domestic shipping industry.
The Maritime Industry Authority (MARINA) 8 (Eastern Visayas) here reported on Wednesday that only 23 passenger boats in the region are made of modern materials and 397 are made of wood.
MARINA-8 Director Eusebia Cadlum-Boco noted that local passenger boat operators find it very "difficult" to replace wooden boats.
"We started the campaign for the wooden boat phaseout in 2016, but until now, we are still in the transition phase. We understand that it is difficult to modernize due to high cost and complex process," Boco told reporters during a summit at Hotel de Fides here.
Under a memorandum circular issued in 2016, MARINA targeted the phaseout of wooden-hulled vessels carrying passengers within five years.
"Our office will not force operators to shift their boats from wooden hulled to modern materials but to help them comply with the modernization program. Today, we gathered stakeholders for the first time for them to link with each other and make the transition easier," Boco added.
Wooden-hulled refers to a boat hull that is made of wood. This includes wooden ships coated with fiberglass and other materials and broadly includes motor bancas or motorboats with or without outriggers.
The modernized boat uses steel, aluminum, or fiber-reinforced plastic materials.
With the shift from wood to a technologically advanced hull material, domestic vessels are expected to enhance maritime safety in the country.
Warblitz Martinez, a tourist boat operator in Palompon, Leyte said the modernization program is a welcome development, but they need more time to acquire modernized vessels.
"The cost of each modernized 30-seater boat is PHP2.5 million, way up than the PHP500,000 to PHP600,000 investment to build a wooden-hulled boat," Martinez said.
The modernization of the domestic shipping industry, which is part of the MARINA's 10-year Maritime Industry Development Plan, is intended to enhance the overall sea transportation experience for people, goods, and services to make the Philippine maritime industry – nationally integrated and globally competitive. (PNA)