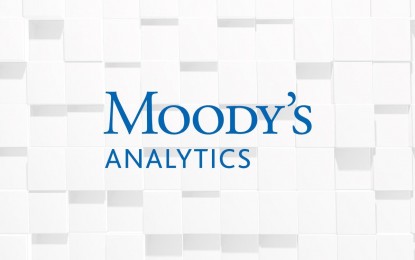 MANILA – A pause in Federal Reserve's rate hikes this month is seen to give central banks in Asia Pacific a leeway to also do the same but not in the Philippines given the elevated inflation rate.
In a commentary dated March 20, 2023, Moody's Analytics said "the Federal Open Market Committee (FOMC) will now likely pause in its interest rate hikes at the 20-21 March meeting, before another rate increase in May."
This, after two US banks, Silicon Valley Bank and Signature Bank, collapsed a few weeks ago while another one is facing some unusual challenges to date.
The commentary said central banks in Indonesia, Malaysia and South Korea already took a breather on their rate hike adjustments "and others may do likewise, at least in the near term, because the risk of currency depreciation will diminish if the Fed doesn't tighten."
"But in countries where inflation has not yet been tamed, including Australia, India, the Philippines, and Vietnam, central banks may continue to raise rates as expected while watching to see if tightening of lending standards within the Asia Pacific region and around the world does some of the heavy lifting for them," it said.
For one, Bangko Sentral ng Pilipinas' policy-making Monetary Board (MB) is widely expected to increase the central bank's key rates by 25 basis points as domestic inflation remains elevated.
Since May 2022, the BSP's key rates have been increased by 400 basis points, with the overnight reverse repurchase rate (RRP) now at 6 percent from a record-low of 2 percent when the pandemic hit in 2020.
The rate of price increases slowed to 8.6 percent last February from the previous month's 8.7 percent, among its 14-year highs.
This brought the year-to-data average to 8.6 percent, way above the government's 2 to 4 percent target bank.
Monetary authorities expect inflation to remain above target for most of this year, with the average inflation projected at 6.1 percent.
Relatively, the elevated inflation rate along with the downtrend in merchandise exports were cited by Moody's Analytics as main factors for its decision to cut its growth forecast for the Philippines this year from 7.1 percent to 5.7 percent, lower than the government's 6 to 7 percent assumption.
The commentary said the projections for continued hikes in the BSP rates "will have a greater downward impact on domestic demand, particularly household consumption."
"With the weaker global economy this year, growth of remittances also will soften adding another hit to the private consumption and housing investment," it said.
Inflows from overseas Filipino workers (OFWs) are among the main drivers of Philippines' gross domestic product (GDP) at around nine percent of domestic output.
The BSP recently reduced its remittance growth outlook for the year from an expansion of 4 percent to 3 percent on account of the projected slower global output.
Moody's Analytics said merchandise exports of the Philippines account for around 60 percent of the country's total exports.
"While service exports for tourism will improve, this will not be sufficient to pick up the slack in goods exports. Service exports also include business process outsourcing, which follows global growth" it added. (PNA)