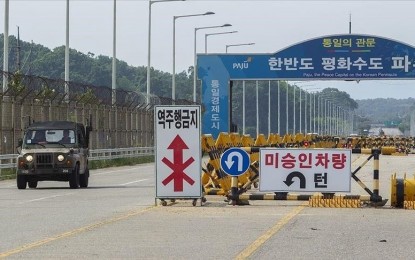 GENEVA – North Korea's unprecedented self-isolation since the COVID-19 outbreak has "further aggravated the suffering" of its people, a UN expert warned on Tuesday.
Elizabeth Salmon, the UN special rapporteur on the situation of human rights in the Democratic People's Republic of Korea (DPRK), urged the international community to pay "urgent" attention to the North Koreans' deteriorating access to food, medicine, and health care.
Salmon's remarks on the hermit nation came in a report to the 52nd session of the Human Rights Council.
"People froze to death during the cold spell in January this year," she said. "People had no money to heat their homes, or they were even forced to live on the streets because they had sold their house as a last resort."
Pointing to the international border control measures that North Korea introduced in response to the pandemic in January 2020, she said most international staff from the UN, humanitarian agencies, and diplomatic missions have been unable to return to the country.
She added that the number of escapees arriving across the border in South Korea had also decreased significantly.
"I am seriously concerned about the impact of three years of border closures on the people of the DPRK," the expert said, underlining the plight in particular of women working in informal markets, people living in poverty, the elderly, the homeless, and homeless children.
Violence against women, already rampant, could worsen as women lose economic power, she warned.
"Women have lost the means to provide for their families as market activities have dramatically declined," she said, adding that the international community has been unable to provide humanitarian assistance.
Salmon said that women and girls face "countless risks" trying to escape the country, especially when crossing the border into China, explaining that the dangers have "only increased" since the pandemic, with a shoot-on-sight policy for those attempting to leave.
She urged North Korea to take measures to provide food to those most in need and to seek assistance from the international community to fulfill the fundamental right of all people to be free from hunger.
"The international community cannot turn a blind eye to the situation simply because it does not have access," she stressed, calling for renewed efforts to engage in dialogue with the leadership of North Korea. (Anadolu)