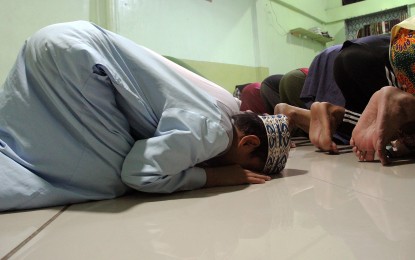 MANILA – The Office of the Presidential Adviser on Peace, Reconciliation and Unity (OPAPRU) on Thursday expressed hope that Filipino Muslims commemorate the holy month of Ramadan with healing, forgiveness and reconciliation.
In a statement, OPAPRU acting chief Secretary Isidro Purisima said the agency is one with Muslim brothers and sisters in this year's observance of Ramadan -- one of Islam's five pillars which serves as a time of worship, fasting, prayer, charity, community spirit and spiritual development.
"This blessed month holds much significance to the members of the Muslim faith, especially at this time when nations across the globe are facing major challenges in the peace, security and health front," Purisima said. "As you devote the coming days in fasting and almsgiving. May your mind, body and spirit be renewed, as you go into deep prayer and commune with Allah."
He expressed hope that Ramadan would inspire all to further strengthen the bond and act as beacons of hope, solidarity and sustain the gains of peace throughout the nation and beyond.
"Let us seek inspiration from the Holy Qur'an, which says: 'The Believers are a single Brotherhood: So make peace with your brethren. Ramadan Kareem!'" Purisima said. (PNA)