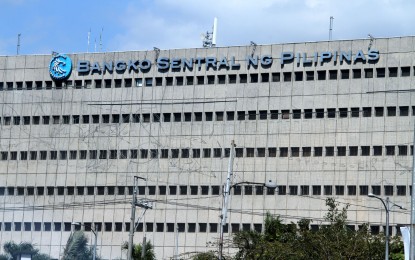 MANILA – The Bangko Sentral ng Pilipinas' (BSP) policy-making Monetary Board (MB) on Thursday hiked by 25 basis rates after citing the elevated inflation rate.
This brought the overnight reverse repurchase (RRP) rate to 6.25 percent, the highest after the 7.5 percent in May 2007.
In a briefing on Thursday, BSP Governor Felipe Medalla said the continuation of the rate hiking cycle is needed "to anchor inflation expectations."
"With core inflation rising in February despite a modest decline in headline inflation, further monetary policy action was deemed necessary to address broadening price impulses emanating from robust domestic demand and lingering supply-side constraints," he said.
BSP's key rates have been hiked by a total of 425 basis points since May 2022 due mainly to the elevated inflation rate.
The rate of price increases last February slowed to 8.6 percent from month-ago's 8.7 percent. The average inflation stood at 8.6 percent, way above the government's 2-4 percent.
Core inflation, which excludes volatile food and oil items, accelerated to 7.8 percent from last January's 7.4 percent.
The BSP during the day lowered its average inflation forecast for this year from 6.1 percent to 6 percent, and the 2024 projection from 3.1 percent to 2.9 percent.
During the same briefing, BSP Deputy Governor Francisco Dakila Jr. said, "The main reasons for the downward adjustments were, apart from the movement of inflation in February, we also took into consideration the more challenging global growth outlook and the cumulative impact of the BSP's key rate adjustments."
Medalla said the balance of risks to the inflation outlook for this and next year remains on the upside.
"The effect of supply shortages on domestic food prices remains a concern, while the potential impact of higher transport fares, increasing electricity rates, as well as above-average wage adjustments in 2023 point to the broader-based nature of price pressures," he said.
Medalla said the below expected recovery of the global economy "continues to be the primary factor that could dampen inflation."
He said the additional hikes in the BSP's key rates "will also preserve the buffer against external spillovers amid heightened uncertainty and volatility emanating from financial sector distress in advanced economies."
"Nevertheless, even as the BSP has assessed that the Philippine banking system is resilient to evolving market conditions, the BSP continues to keep a watchful eye over developments in the international banking industry," he added. (PNA)