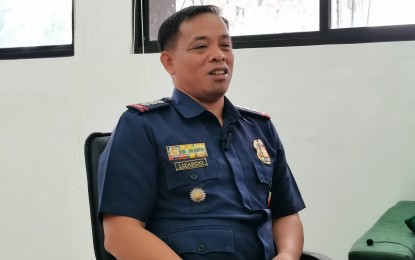 DUMAGUETE CITY – Negros Oriental Police Director, Col. Reynaldo Lizardo, has been relieved of his post effective March 22.
His relief was part of the ongoing investigation on the death of Governor Roel Degamo and eight others, and the wounding of several others during the March 4 gun attack at the governor's residential compound in Pamplona town.
Lizardo told the Philippine News Agency (PNA) that he received a copy of the relief order on Thursday and immediately held an exit briefing with the police chiefs and other unit commanders.
His new assignment was not immediately known.
"This is an administrative process within the organization where a commander is relieved of his or her current position to give way to an impartial investigation," Lizardo said.
Police Regional Office (PRO) 7 (Central Visayas) Director, Brig. General Jerry Bearis, was also sacked from his post last week as the national headquarters ordered a major revamp after the attack where police personnel previously or currently assigned to the province are being linked in the mass killing.
Col. Alex Guce Recinto from PRO-7 will replace Lizardo.
Newly-appointed PRO-7 Director, Brig. Gen. Anthony Aberin, will lead the turnover of command ceremony at the Negros Oriental Police Provincial Office on Friday. (PNA)