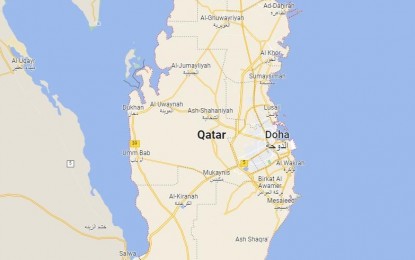 MANILA – The Department of Migrant Workers (DMW) on Thursday reported that two overseas Filipino workers (OFWs) sustained minor injuries while 30 others got affected after a seven-story apartment building collapsed Wednesday in Doha, Qatar.
In a press statement DMW Secretary Susan 'Toots' Ople said the two injured OFWs, whose names are being withheld, suffered bruises and have been discharged from the Hamad General Hospital.
Three other OFWs residing in the same apartment building were at work when the incident happened and were reportedly safe and unhurt.
Meanwhile, Ople said the 30 Filipino nationals who are residents of an adjoining three-story building that was smashed by the collapsed seven-story building were immediately provided assistance by the DMW.
She said the affected Filipinos, which include two minors and an elderly individual, were provided with temporary accommodation at the Qatar Youth Hostel.
Reports from Qatar news agencies stated that at least one person had been reported dead, as emergency rescue crews continue to search for survivors.
Local authorities are still investigating the cause of the incident that occurred at 8:18 am Wednesday (1:18 pm, Wednesday in Manila) in Doha's Bin Durham neighborhood.
Ople said that Migrant Workers Office (MWO-Doha) Officer in Charge Atty. Don Albert Pangcog reported to her that they are working closely with Philippine Embassy officials, the Doha Office of the Overseas Workers Welfare Administration (DMW-OWWA), and local authorities.
The Philippine Embassy in Doha, Qatar is encouraging the Filipino community to check with their families and friends who are residing or working in the nearby areas where the incident happened, and report to the embassy any information or request for assistance through the Assistance-to-Nationals hotline in Qatar +97466446303. (PNA)