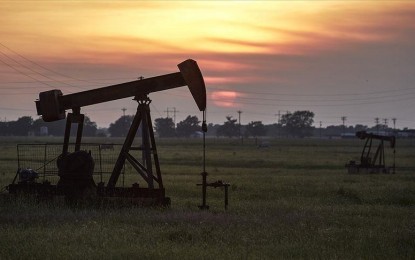 ANKARA – Oil prices fell on Thursday amid concerns surrounding the United States banking sector and worry over lower oil demand.
International benchmark Brent crude traded at $76.27 per barrel at 10:14 a.m. local time (0714GMT), a 0.55 percent decrease from the closing price of $76.69 a barrel in the previous trading session.
At the same time, American benchmark West Texas Intermediate (WTI) traded at $70.45 per barrel, a 0.63 percent fall after the previous session closed at $70.9 a barrel.
The US Federal Reserve raised its benchmark interest rate Wednesday by another 25 basis points despite a banking crisis, which saw the sudden demise of four banks in a matter of weeks.
Fed chair Jerome Powell said Wednesday that banking issues in the US could undermine the whole system if they remain unchecked.
"History has shown that isolated banking problems, if left unaddressed, can undermine confidence in healthy banks and threaten the ability of the banking system as a whole to play its vital role in supporting the savings and credit needs of households and businesses," he said.
"The failure of a small bank, like a community bank, can likewise trigger a run on other banks, and failure of that bank could lead to a systemic failure," Treasury Secretary Janet Yellen said before the Financial Services and General Government Subcommittee at the US Senate.
The increase in the commercial crude oil stocks of the US, the world's largest oil consumer, also put downward pressure on prices with the perception that the demand in the country is low.
US commercial crude oil inventories increased by 1.1 million barrels to 481.2 million barrels during the week ending March 17, according to data released by the US Energy Information Administration late Wednesday.
Market expectation was a decrease of 1.45 million barrels. (Anadolu)