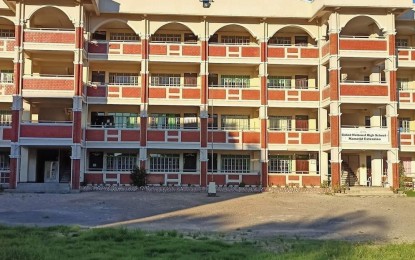 CABUYAO CITY, Laguna – More than 100 students were rushed into different hospitals in this city Thursday afternoon after fainting in the middle of a surprise fire drill at their school.
In an interview on Friday, City Disaster Risk Reduction and Management (CDRRMO) head Sabi Abinal Jr. said that based on their initial findings, the students fainted due to starvation and dehydration.
"The Gulod National High School – Mamatid Extension conducted mandatory unannounced earthquake and fire drill but the school failed to make proper coordination with the local government, the CDRRMO and the Bureau of Fire Protection (BFP)," Abinal said.
No safety and medical officers were present at the drill and only Boy Scouts and Girl Scouts served as marshals, he noted.
Abinal said almost 3,000 students were told to gather and stay in classrooms at around 12:30 p.m. and were only allowed to go to the open evacuation area and other classrooms at 2 p.m.
By this time, Abinal recounted that a number of students were already feeling sick due to the congested classrooms. Some 80 students passed out inside the classrooms after feeling nauseous.
At the open area, 20 more students fainted, Abinal added. The heat index in the city reached 39 to 42 degrees Celsius from 1 p.m. to 3 p.m., he noted.
The total number of students brought to hospitals reached 104, some of whom are still undergoing treatment as of this writing, while some have been sent home.
Cabuyao City Mayor Dennis Hain suspended the classes in the school after the incident.
"Classes at Gulod is suspended while we are conducting inquiry about the said fire drill and for the children to get well-rested," Hain said in a telephone interview on Friday afternoon.
The faculty and administration have yet to issue statements about the incident. (PNA)