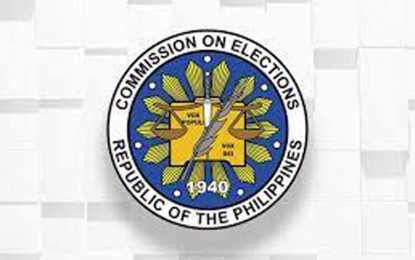 MANILA – The Commission on Elections (Comelec) said more than 70 clustered precincts in four voting centers have opened to accommodate voters for the plebiscite on Saturday morning that will divide Barangay Muzon in the City of San Jose del Monte, Bulacan.
In a statement, the poll body said more than 43,000 registered voters would decide if they want to divide their barangay into four separate barangays.
"At exactly seven o'clock in the morning today, 78 clustered precincts of this Barangay, which are situated in four voting centers, opened the voting for the Plebiscite to Ratify the Division of Barangay Muzon in the City of San Jose del Monte, Bulacan," the Comelec said.
"With its registered voters numbering to 43,771, they would collectively decide whether or not they would ratify RA (Republic Act) No. 11896 and divide Barangay Muzon into four separate and independent barangays, namely: Barangay Muzon Proper, Barangay Muzon East, Barangay Muzon West, and Barangay Muzon South."
It said if a majority of voters approved the division, each barangay would be independent of one another and have its own officials.
"Should the YES votes prevail, said new barangays, along with its respective independent local government units, will have its own distinct territorial bounds, separate and distinct from each other, therafter, have its own set of officials, as well as its respective shares in the National Tax Allotment pursuant to Section 285 as provided under the Local Government Code," the commission said.
Comelec chairman George Garcia urged voters to participate in the plebiscite.
"There's still so much time for you to vote, the voting period is until 3 p.m. Your participation is very important," he said in an interview.
The plebiscite is the second for the province after the poll body held the plebiscite in Baliwag, Bulacan, where the people voted to convert the municipality into a component city.
A total of 23,562 voters participated in the Dec. 17, 2022 plebiscite, 17,814 of whom agreed to ratify RA 11929, which converted Baliwag into a city. (PNA)