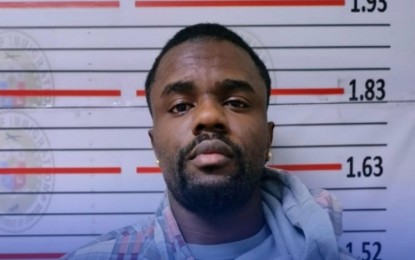 MANILA – An overstaying Nigerian national who has been on the Bureau of Immigration's (BI) wanted list for more than a year was recently arrested in Pasig City.
Immigration Commissioner Norman Tansingco said Monday that 32-year-old Felix Briggs was apprehended inside a condominium by agents from the bureau's intelligence division last March 13.
The foreigner was arrested 15 months after he was ordered deported by the BI board of commissioners for overstaying.
"We call on other foreigners who are wanted for deportation by our bureau. Stop hiding because the long arm of the law will catch you sooner or later," the BI chief said in a statement.
The arresting agents were armed with a warrant of deportation that Tansingco issued pursuant to a summary deportation order the BI issued against Briggs on Dec. 21, 2021.
He added that Briggs will be included in the bureau's blacklist of aliens, effectively banning him from reentering the country.
The foreign national will be deported as soon as the BI secures his travel document and the required clearances for his deportation from the National Bureau of Investigation. (PNA)